Cyber to be the Weapon of Choice for Developing Countries, Says Former Mossad Chief
Developing countries would move to adopt cyber attacks as a way to disrupt democracies, retired Mossad Director Tamir Pardo said at a conference
Developing countries would move to adopt cyber attacks as a weapon of choice and a way to disrupt trust in the democratic system, said Tamir Pardo, the former chief of Israel's Mossad on Monday.

For daily updates, subscribe to our newsletter by clicking here .

"Developing countries have learned that it is cheaper to train a hacker than a pilot," the retired head of the Israeli intelligence agency said in an interview with Calcalist's founder and publisher Yoel Esteron, on the stage of a Calcalist conference held in Tel Aviv.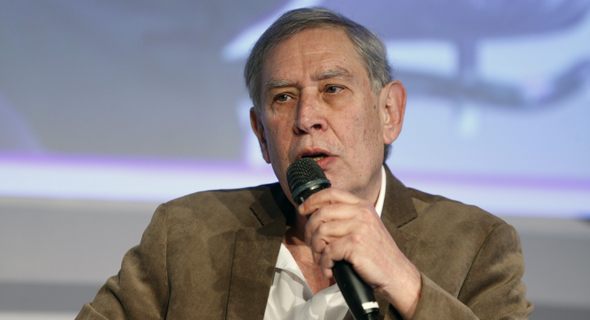 Former Mossad Director Tamir Pardo. Photo: Amit Sha'al

Mr. Pardo retired from the Mossad in 2016, after 35 years of service. He now mentors young Israeli entrepreneurs and serves as an advisor for cybersecurity companies such as XM Cyber and Cyber Sepio Systems, Ltd.

Cyber, according to Mr. Pardo can be more destructive than any naval or air fleet. He went on to call cyber attacks a potential "soft and silent nuclear weapon," saying the dangers of such attacks are still not fully understood by governments, financial institutions and businesses.

"Cyber threat is not only a homeland security threat. It is a cheap and effective weapon for organized crime and Industrial Espionage," Mr. Pardo said. "You can take down entire markets and industries. In the past, we talked about protecting essential infrastructure from cyber attacks. Today, critical infrastructure is connected, and all non-critical infrastructure is connected to critical infrastructure, making it all vulnerable."

Commenting on Israel's cyber prowess, Mr. Pardo said the country's prodigious cybersecurity resources are "disproportional to its size."

During the panel, Mr. Pardo expressed criticism of the way Israeli leaders communicate with their followers on online, saying some democratic leaders today act like "cyber attackers."

"There is a societal division in Israel, and I believe that political leaders have a responsibility to bring society together, but in my opinion, Israeli leadership is only working to increase instability and divisiveness," Mr. Pardo said, adding that this divisiveness is more troubling and dangerous to Israelis than foreign threats.

"A leader with a great social following could potentially cause great damage and undercut stability. Every leader with a keyboard has become a significant player in the cyber war," he said.