Indian Navy Orders Diver Detection Devices
Israel-based defense contractor DSIT has partnered with Tata on the manufacturing of the underwater security systems
The Indian Navy has ordered 78 diver detection sonar devices from Israel-based DSIT Solutions Ltd, the defense contractor announced Monday.

For daily updates, subscribe to our newsletter by clicking here.

Due to the Indian Navy's domestic procurement requirements, DSIT has partnered with India-based Tata Power SED, a subsidiary of Tata Group, on the manufacturing of the underwater security systems. Some of the devices will be delivered to the navy directly by DSIT and the rest will be made in India by Tata.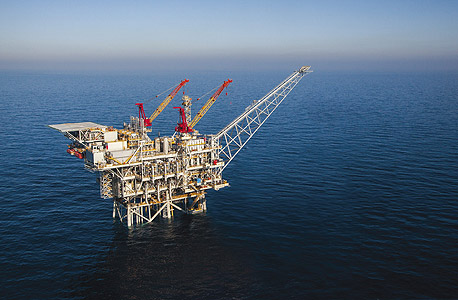 Offshore gas drilling platform (illustration). Photo: PR

The DSIT devices were selected after a bidding process conducted by Indian Ministry of Defense, which included offshore technical assessments. The terms of the deal were not disclosed.

"(The deal) shows the growing concern among navies, coastguards and other organizations, seeking to protect their coastal and offshore critical sites and vessels from underwater intrusion and sabotage," said Dan Ben Dov, a DSIT marketing executive.

Founded in 1985, DSIT develops and manufactures underwater defense systems that protect critical offshore infrastructure around the globe, including oil terminals and platforms, gas drilling wells and shipping ports. DSIT's systems enable automatic detection of underwater threats.

DSIT is jointly owned by American electricity and security conglomerate Acorn Energy Inc. and Israel-based Rafael Advanced Defense Systems Ltd.