India Cancels $500 Million Missile Deal With Israeli Defense Contractor Rafael
The announcement comes days before a planned visit of Israeli Prime Minister Benjamin Netanyahu to India
Over the weekend, the Indian Defense Ministry announced the cancellation of an $500 million deal to purchase anti-tank guided missiles from Israeli defense contractor Rafael Advanced Defense Systems Ltd.

For daily updates, subscribe to our newsletter by clicking here.

The cancellation announcement comes days before a planned state visit of Israeli Prime Minister Benjamin Netanyahu is India. The deal had been considered a sign of growing defense cooperation between Israel and India.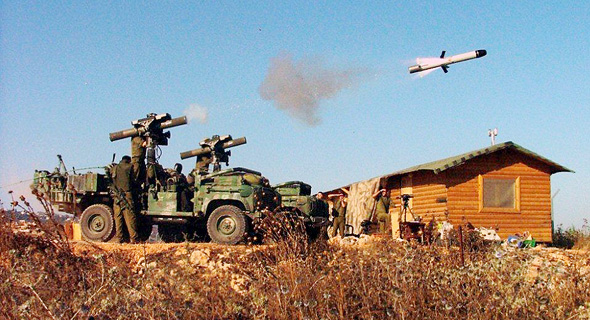 Rafael Missile Launch. Photo: Rafael

As part of the deal signed in 2016, India agreed to purchase 8,000 Rafael 'Spike' anti-tank missiles and 300 missile-launchers. Rafael has formed a joint venture with India-based industrial firm Kalyani Group to manufacture the missiles in India, to adhere to the Indian government's 'Make in India' guidelines. The production plant, located near Hyderabad, was inaugurated in August.

Indian press first reported on India's intention to back away from the deal in November. According to a report by The Indian Express citing sources in India's Defense Ministry, the ministry opted to have the country's domestic defense research agency develop similar anti-tank missiles instead.

On Tuesday, Rafael confirmed the deal is off, saying that the deal was terminated before a contract was signed and despite the fact that the company met all of the client's requisites. "Rafael regrets the decision, but is committed to continuing its activity in this important market as it has been doing for the past two decades," the company said in a statement.