France's Akeneo Acquires Israel-based E-Commerce Data Automation Startup Sigmento
Sigmento's software uses AI and machine learning algorithms to allow e-commerce merchants to organize and enrich product information for their entire catalog
Akeneo, a France-based developer of product information management (PIM) software, announced Thursday that it has acquired Israel-based product data automation company Sigmento.
For daily updates, subscribe to our newsletter by clicking here.
Founded in 2015 by Izzy Cohen and brothers Yoav and Yonatan Maor, Sigmento, whose corporate name is M.C. Commerce Ltd., is based in the town of Ramat HaSharon, near Tel Aviv. Sigmento's software uses AI and machine learning algorithms to help e-commerce merchants organize and enrich product information for their catalogs.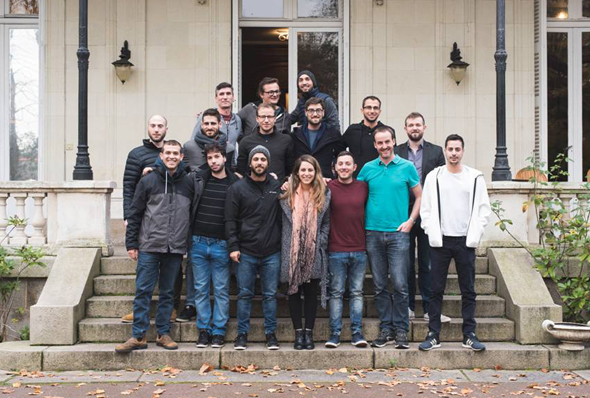 Akeneo and Sigmento teams. Photo: Sigmento PR
Sigmento's service gathers information from throughout the web, verifying and aggregating it to create a comprehensive product listing, Yoav Maor, Sigmento's co-founder and CEO, said in an interview Wednesday.
Founded in 2012, Akeneo has offices in Nantes, France, Düsseldorf, Germany, and Massachusetts. Counting Samsung among its clients, Akeneo develops an open-source product PIM service to improve product data and simplify catalog management.
The two companies' development teams will work together to develop Sigmento's core technology and integrate it into Akeneo's products. As part of the deal, Sigmento's Israeli office will become Akeneo's fourth global location.
Data intelligence and automation is the next big innovation in e-commerce technology, Fred de Gombert, co-founder and CEO of Akeneo, said in a statement. "AI-driven e-commerce solutions will significantly differentiate Akeneo and allow us to enable customers to further deliver compelling product experiences," he said.