Opinion
How Soccer Teams Compete on Digital Turf
In the era of globalization, soccer clubs are getting ever more creative about how they engage with fans around the world
In the world of sports, competition is not confined to the field, the track, or the court. Today, digital media is one of the most interesting arenas for soccer clubs, where each team tries to be more creative, viral and interactive. The public now perceives soccer clubs as online entertainment and content companies, and more importantly, the clubs have begun to see themselves this way, too. All you have to do is look at the recent transfer window, which saw every club compete to present their latest player acquisition with the most creative announcement.

For daily updates, subscribe to our newsletter by clicking here.

Last April, Real Madrid and FC Barcelona managed to reach 100 million followers on Facebook, with some portion of that number explained by fans who liked both pages. With many of the online interest coming from countries where people are passionate about European soccer, like Indonesia, whose soccer fans each follow seven different teams on average, it is clear that the numbers reveal a real passion.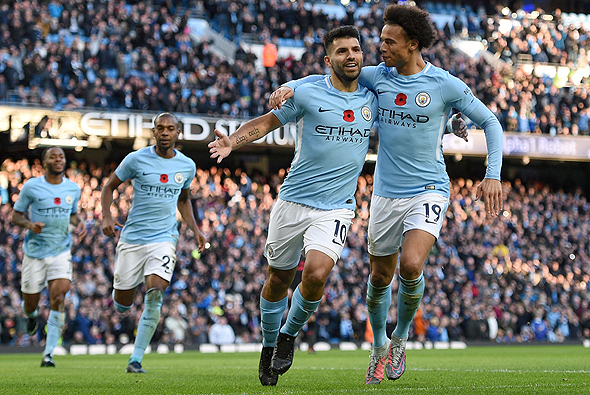 Manchester City F.C. Photo: AFP

One of the hottest trends in the industry is fan engagement, a term wide enough to encapsulate almost anything. There are two ways to consider the trend: virtual and real world.

In the virtual world, we can look at soccer clubs' social media behavior including interactions with fans and competitions. This approach is content driven.

The same thing is happening in the real world,. Soccer clubs have had to think about improving the fan experience at stadiums by offering activities and content, but also about 24/7 interaction with fans at online touchpoints.

One of the main arguments around content in the world of sports is the effectiveness of official club apps as a mean of engagement. Fans on social media are not "owned" by the clubs which makes it difficult for the clubs to learn who their fans are and how to tailor their content. Through official club apps and platforms, the clubs own the database and while at the moment the database is held by Google, Facebook, etc.

Consulting firm KMPG's Football Benchmark unit recently launched a database that tracks the social media accounts used by soccer clubs. The company collects data such as the number of Facebook likes, and Twitter and Instagram followers. There's also information on fan engagement.

Manchester United, for example, has no YouTube channel. The club must have realized its content would go farther on other platforms. Clubs like Manchester United use the database to make decisions about how to use social media. Rome's A.S. Roma has ten Twitter accounts in different langauges and they register especially high user engagement. Fans appear to love retweeting A.S. Roma.

In this era of globalization, soccer is by far the world's most popular sport. There are more delegations to FIFA than to the United Nations. A club that exemplifies this global era is Manchester City F.C. which is owned by the United Arab Emirates' City Football Group. The holding company also owns several soccer clubs in the U.S., Australia, Uruguay, Japan, and Spain. Manchester City started began soaring in 2008 under this owner and as social media was taking off.

KPMG ranks the club as tenth among clubs in social media savvy, a respectable position considering the team has only recently joined the elites of the sport. The club is on the heels of richer peers like Juventus F.C. and Liverpool F.C. The geographic spread of Manchester City's 28.5 million Facebook fans is intriguing. At 3 million, the highest number of fans are in Indonesia, followed by 2 million in Brazil and 1.8 in Egypt. Take into account that Manchester City has no Indonesian players on its roster and top Egyptian player plays for Liverpool.

David Haimovich is an account manager at Soccerex, a London-based networking and events company for the soccer industry.