CTech's Daily Israeli Tech News Roundup
How Primary Data burned through nearly $100 million. Alibaba backs Israeli auto machine vision startup Nexar
Alibaba backs Israeli auto machine vision startup Nexar. Nexar raised $30 million from Alibaba and Nationwide Mutual Insurance. Nexar develops auto machine vision and data-based anti-collision technologies. The company has collected more than 100 million miles of user-generated data through its free dashcam app, launched in 2016. Read more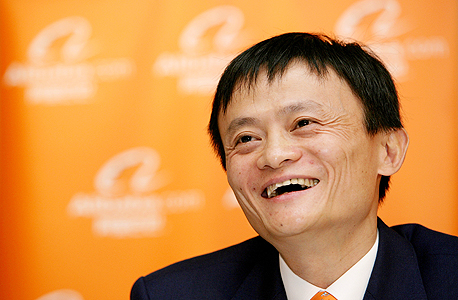 Alibaba founder Jack Ma. Photo: Bloomberg

Primary Data burned through nearly $100 million, pivoting from software, to hardware, to software. Within a few more months data storage company Primary Data could have had a market-ready product, and a few more clients added to its one big paying customer. But after pivoting from a software-based business model, to hardware, to software again, it was already running on fumes. Since it was founded in 2013, it burned through nearly $100 million, with no significant market traction to show for it. Over the holidays the company, founded by two veteran entrepreneurs with a $2 billion IPO under their belts, let go all remaining employees in the U.S. and Israel. Read more

Israel-based InfinityAR partners with China's Nibiru to market VR technologies. In 2016 InfinityAR raised an $18 million C round investment from Alibaba and Japanese entertainment and IT company Sun Corporation. Read more

Israeli electro-optics system developer SCD acquires Colorado-based Quantum Imaging. Jointly owned by Israeli defense contractors Rafael and Elbit, SCD bought Quantum Imaging to strengthen its activities in the U.S. Read more

After 78 years, Israel may extend Dead Sea mining rights to non-Israeli companies. The current permit held by Israel-based ICL will expire in 2030. A government draft proposal recommends allowing non-Israeli entities to participate in a future tender.