SpaceX 2016 Rocket Explosion Destroyed Israel's Satellite Industry, Says Israeli Lawmaker
Israeli satellite AMOS-6 was destroyed at the explosion. On Wednesday, Lawmaker Yoav Kisch said that Israel is knowingly killing its satellite industry
Israel has raised less than half the amount necessary to build communication satellite AMOS-8, which is expected to launch in February 2021, according to a report issued by the Israeli parliament, the Knesset, following a special discussion there on Wednesday.

For daily updates, subscribe to our newsletter by clicking here.

The Israeli parliament's subcommittee on space found that the Israeli satellite industry has been struggling to pull together after a 2016 SpaceX rocket explosion destroyed Israeli satellite operator Space Communication Ltd.'s AMOS-6 satellite, causing a chain reaction that now threatens the completion of the company's latest satellite, AMOS-8.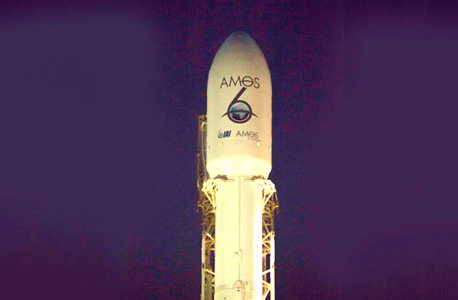 AMOS-6 on the launchpad before the explosion. Photo: SPaceX

Speaking at the committee on Wednesday, the Director General of the Israeli Ministry of Science and Technology Peretz Vazan said that the Israeli government has one month left to decide on a financial scheme to finance the AMOS-8 satellite project, or it will not meet its launch deadline and be scrapped.

Built by Israel Aerospace Industries Ltd. (IAI) and set to be operated by Space Communication, also known as Spacecom, the AMOS-6 was leased by Facebook as part of the media company's initiative to provide web access in Africa. On September 1, 2016, AMOS-6 was destroyed when a SpaceX Falcon 9 rocket exploded on its launch pad in Florida during pre-checks. Since then, Spacecom has been struggling to deal with the repercussions of that explosion, even losing a deal, in August, for its acquisition by Shanghai-listed telecommunication technologies supplier Beijing Xinwei Technology Group Ltd. for $285 million.

Spacecom finances the construction and launch of commercial satellites, contracting third-party suppliers. Spacecom was spun-off from IAI, which is owned by the Israeli government, in 1993 with the goal of marketing AMOS-1, the first Israel-made satellite. AMOS-1 was manufactured by IAI, which went on to build most of Spacecom's satellites. In 2005, Spacecom listed on the Tel-Aviv Stock Exchange. AMOS-6 was to be its sixth commercial satellite.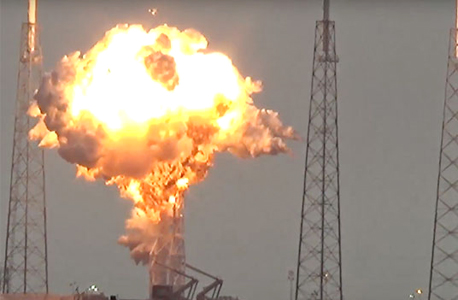 SpaceX explosion that destroyed AMOS-6. Photo: EPA

The $218 million compensation Spacecom received for the destroyed AMOS-6 wasn't enough to cover the company's losses, which included the lost $95 million five-year contract with Facebook. Spacecom was also forced to lease another satellite, AMOS-7, at the cost of $22 million a year.

SpaceX resumed launches in January 2017 after a four-month hiatus. In October, Spacecom announced it had signed contracts with SpaceX to launch two satellites, the AMOS-17 satellite in the second quarter of 2019, and AMOS-8 in 2020. SpaceX has agreed to launch AMOS-17 at no added cost. Spacecom agreed to pay up to $62 million for the launch of AMOS-8.

According to Mr. Kisch, the Israeli government has been discussing a way for Israeli satellite industry to move forward since AMOS-6 explosion but has not arrived at an agreement on how to finance the building new satellite AMOS-8, estimated at $20.5 million (NIS 70 million).

Speaking on Wednesday, Michal Gelbert of the Israeli Finance Ministry`s budget division said that the Ministry has agreed to fork over $4.1 million (NIS 14 million) and that any further funding should be shouldered by other government ministries.

"I do not see a solution at the moment, said Mr. Kisch, concluding Wednesday's discussion. "This is a national necessity, but the government has decided to obliterate the communication satellite industry. The explosion of AMOS-6 meant the destruction of the Israeli satellite industry," Mr. Kisch said.