Amdocs to Acquire Premium Content Provider Vubiquity for $224 Million
On Tuesday, the company published its first quarter reports, announcing $978 million in revenues
Nasdaq-listed billing company Amdocs Ltd. has entered into a definitive agreement to acquire premium content service Vubiquity Inc. for $224 million in cash, the company announced Tuesday. The deal is expected to close by the second quarter of the fiscal year 2018.

For daily updates, subscribe to our newsletter by clicking here.

Founded in 2009 and headquartered in California, Vubiquity provides premium content by entertainment industry leaders such as Disney, Warner Brothers, the BBC, Universal Studios and DreamWorks, to video distributors, VOD systems and over-the-top (OTT) platforms in 121 countries. According to LinkedIn data, the company employs over 400 workers in its California, London, and Toronto offices.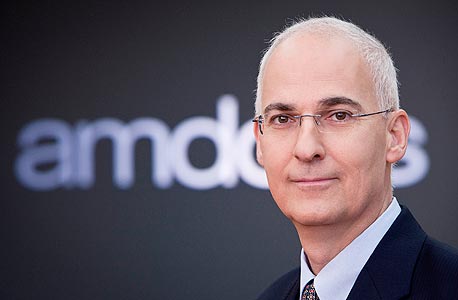 Amdocs CEO Eli Gelman. Photo: Natan Dvir

Amdocs sees the acquisition as a chance to provide its customers with end-to-end solutions for the rapid deployment of new communications and media services worldwide, and allow customers to increase their content supply and revenues, the company said in a statement.

On Tuesday, Amdocs published its financial reports for the first fiscal quarter of 2018, ending December 31, 2017, announcing $978 million in revenues and hitting the midpoint of its projections. The company's Non-GAAP operating income was $169 million.

In its financial reports, Amdocs announced a twelve-month backlog of $3.26 billion as of December 31, a $10 million increase compared to the previous quarter. The company's free cash flow totaled $113 million for the first quarter of 2018 and its Non-GAAP diluted earnings per share were $1.06. The company also repurchased $120 million of its ordinary shares.

Founded in Israel in 1982 as Aurec Information & Directory Systems Ltd. and headquartered in Missouri, Amdocs provides customer experience software and services to communications and media companies. The company has clients in 85 countries and employs 25,000 people globally.