STMicroelectronics Launches Israel Startup Accelerator
Dubbed ST-Up, the accelerator will select 3-5 local companies for its 18-month program by spring
Geneva-headquartered chipmaker STMicroelectronics N.V. announced Wednesday the launch of an Israeli startup accelerator focused on advanced mobility and IoT. Dubbed ST-Up, the accelerator will select 3-5 local companies for its 18-month program by spring.
For daily updates, subscribe to our newsletter by clicking here .
The program's goal is to form long-term collaborations with companies that show significant growth potential, the company said in a statement. In addition to mentoring, selected startups will gain access to the company's resources including research and development, manufacturing and testing facilities as well as connections to partners of the chip company.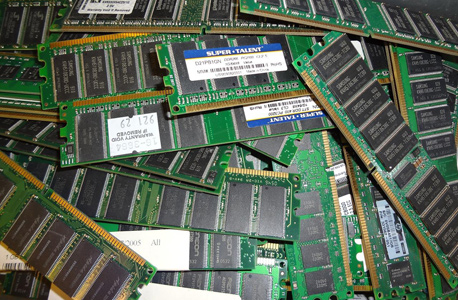 Chips (illustration). Photo: pixabay.com

Founded in 1987, STMicroelectronics has 43,500 employees in over 90 facilities worldwide. The company established an on-ground operation in Israel following the acquisition of Israel-based mobile projectors company Btendo Ltd. in 2012.

In 2017, STMicroelectronics reported over $8.3 billion in revenues.