Tel Aviv Startup Nexar Wants to Poach Tech Workers from Silicon Valley
The company announced a relocation program that includes a $20,000 bonus, housing assistance, yearly flights back home, and Hebrew lessons
In the midst of an acute shortage of workers in Israel's tech industry, one Tel Aviv startup is betting it can poach engineers and developers from New York and Silicon Valley.
For daily updates, subscribe to our newsletter by clicking here.
Nexar Ltd., which develops computer vision and automation technology for cars, has launched a relocation program involving financial and logistical benefits for people who want to come work in Israel, CEO Eran Shir announced in a blog post on Tuesday. Last month, Nexar announced a $30 million Series B funding round.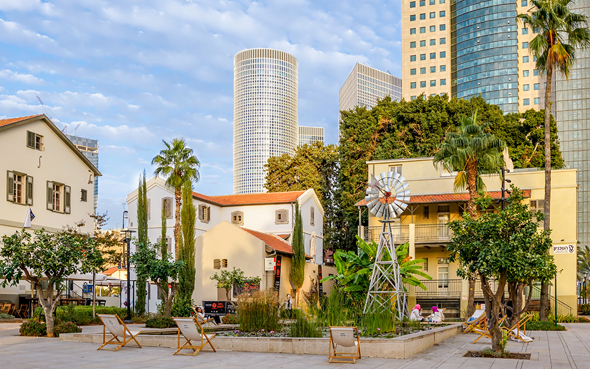 Tel Aviv. Photo: Shutterstock

The jobs come with a relocation bonus of up to $20,000, housing assistance, yearly flights back home, and Hebrew lessons.

In his pitch, Mr. Shir writes that Tel Aviv surpasses other cities in terms of quality of life and cutting edge innovation.

He also stakes out the claim that Tel Aviv's startups, and particularly Nexar, are trying to "to make the world a better place."

"The combination of amazing quality of life, great concentration of talent, and most importantly, life missions that actually matter — real attempts to change the world for the better, and not just become rich — that's where Tel Aviv excels," he wrote.

Founded in Tel Aviv in 2015, Nexar currently employs around 60 people in Israel and in the U.S. A number of the company's employees in Tel Aviv are expatriates from the U.S. The company is planning on hiring dozens more people this year, and would consider recruitment of five to ten non Israelis a success, Mr. Shir said in an interview with Calcalist on Wednesday.

Tech workers who are Jewish have an easy track for entering Israel to live and work . For non-Jews, Israel offers a tech visa program.