Founder Offloaded $540 Million Worth of Check Point Stock in 2017
Marius Nacht, who serves as the information security's firm chairman, is investing in several life sciences companies
Marius Nacht, the chairman of firewall pioneer Check Point Software Technologies Ltd. and one of its founders sold $540 million worth of the company's shares in 2017, according to a filing submitted to the U.S. Securities Commission on Tuesday.

For daily updates, subscribe to our newsletter by clicking here .

The past year has seen Mr. Nacht's stake in the Tel Aviv-headquartered and Nasdaq-listed company drop from 6.8% to 3.9%.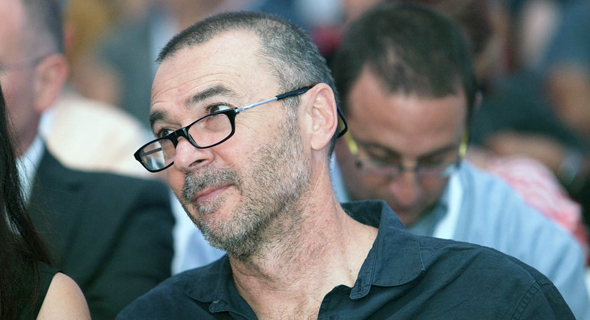 Check Point Chairman Marius Nacht. Photo: Orel Cohen

In 2016, Mr. Nacht offloaded $800 million worth of stock in Check Point, a company he co-founded with Gil Shwed and Shlomo Kramer in 1993.

An information security company, Check Point has long been one of the most valuable technology companies based in Israel.

Mr. Nacht has served as chairman of the board since 2015, when Mr. Shwed stepped down to focus on his role as the company's chief executive.

Last month, Regenera Pharma Ltd., a clinical-stage pharmaceutical company, announced a $20 million investment from Mr. Nacht, who serves as chairman of the company. Mr. Nacht also co-founded invested several million dollars in DayTwo Inc., a startup that makes dietary recommendations to pre-diabetic persons based on an analysis of their intestinal bacteria. He invests in the life sciences industry through aMoon, a venture fund he founded in 2016.