Israeli Startups Are Focus of New Chinese Investment Fund
A partnership between two China-based companies, Comfort-RJ Investment Holdings will seek out early stage startups in the consumer healthcare and personal grooming industries
Israeli startups that focus on consumer healthcare and personal care will be the initial focus of a $10 million fund jointly established by a consumer brands company and an investment management firm from China, the two companies announced Monday.

For daily updates, subscribe to our newsletter by clicking here.

The investment fund, Comfort-RJ Investment Holdings Ltd., will eventually expand its focus and target startups from around the world.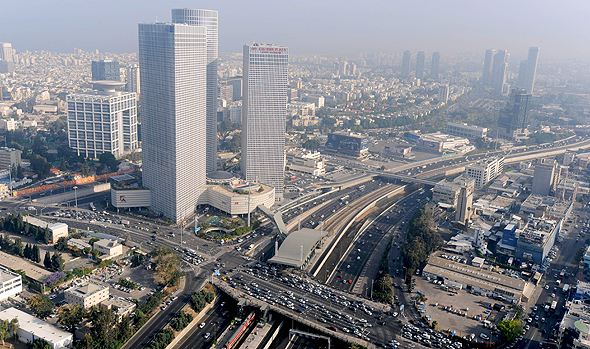 The Tel Aviv skyline. Photo: Bloomberg

The joint venture founded by Shenzhen-listed Xiamen Comfort Science & Technology Group Co. Ltd. (Easepal Group) and China-based RJ Capital Group, an investment management and advisory firm, will have offices in Hong Kong.

Valued at more than $1.5 billion, Easepal Group owns popular consumer brands in China. The company's chief innovation officer, Rafael Aviram, will serve as the chief executive of the new joint investment fund.

Founded in 2016, RJ Capital Group is led by executives with experience closing deals between Chinese and international entities.

Interest by China-based corporations in Israel as a technology hub has been on the rise in recent years. In 2013, Fosun Group's pharma unit bought Israel-based Alma Lasers Ltd. Baidu has been investing in Israel since 2014, and mobile phones manufacturer Xiaomi established a research and development center in Israel in 2015. In 2016, Huawei bought Israel-based cybersecurity startup HexaTier Ltd, and in recent months Alibaba closed a deal to acquire the assets of Israel-based QR codes startup Visualead Ltd. In October, Alibaba announced plans to set up offices in Tel Aviv as part of a $15 billion global research and development push. Jack Ma, the founder and chairman of Alibaba Group Holding Ltd., plans to visit Israel in May to meet with local venture capital funds and startups