Neurovascular Medical Startup Perflow Medical Receives $12 Million in Funding
Perflow develops and manufactures devices for the treatment of neurovascular disorders including brain aneurysms
Medical device startup Perflow Medical, Ltd., which develops devices for neurovascular interventions, announced on Thursday it had completed a $12 million financing round from both existing and new investors.
For daily updates, subscribe to our newsletter by clicking here.
Founded in 2010, Tel Aviv-based Perflow develops, manufactures, and commercializes neurovascular interventional products designed to treat Neurovascular disorders including brain aneurysms. PerFlow developed three neurovascular treatment devices used for thrombectomy, aneurysm neck bridging, and flow diversion.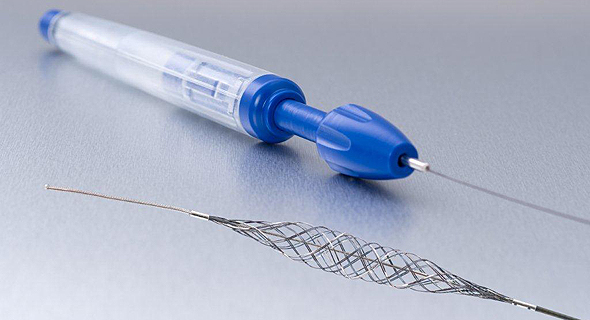 Device by Perflow. Photo: Perflow
In a statement, Perflow said the new investment will support the European commercialization of the company's first product, the Stream Net device, as well as the submission of the device for FDA approval. Perflow said it will also help finance the development of two new products based on the company's patented technology for the treatment of aneurysm neck bridging and flow diversion procedures.
The funding will help the company bring its product to the market faster, Danny Farin, CEO of Perflow Medical, said in a statement.