Israeli Police Suspect Netanyahu Aides of Striking Illicit Deal with Telecom Executives
Seven Israelis have been arrested as part of an investigation into an alleged deal to sway news coverage of the country's prime minister in return for favorable regulatory treatment
The Israeli police have arrested seven people as part of an investigation into whether aides close to Israeli Prime Minister Benjamin Netanyahu helped Bezeq, Israel's biggest telecommunications provider, with regulatory matters in exchange for positive coverage of Mr. Netanyahu and his wife, Sara, on Walla, a popular news site owned by the company.

For daily updates, subscribe to our newsletter by clicking here.

The development in what investigators call "Case 4,000" comes less than a week after police recommended that Mr. Netanyahu be indicted on charges of bribery, fraud and breach of trust in two additional cases spurred by suspicions that the prime minister had dolled out favors to two business executives and a newspaper publisher.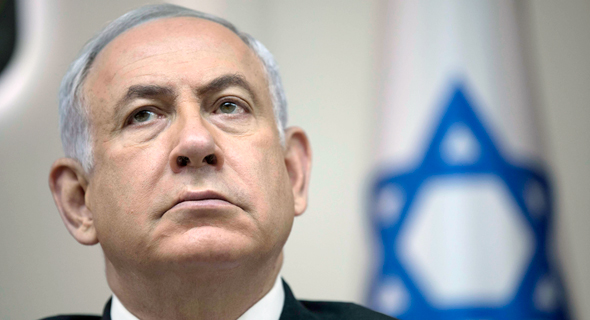 Israel Prime Minister Benjamin Netanyahu. Photo: AFP

The decision whether to indict Mr. Netanyahu in what are known as Cases 1000 and 2000 rests with Attorney General Avichai Mandelblit. A decision could take months.

An Israeli court has placed a 48-hour gag order over the Bezeq case preventing the publication of information identifying those arrested. The seven suspects include figures from Mr. Netanyahu's inner circle, a former Ministry of Communications official and senior executives of the telecommunications company.

Though police investigators have not named Mr. Netanyahu, several Israeli outlets reported that the prime minister would be questioned "under caution," a legal term that suggests someone is a suspect in a criminal case.

Police announced the arrests as Mr. Netanyahu was attending the annual Munich where he delivered speech saying Israel could choose to attack Iran directly and not only through its proxies.

His office released a statement Sunday saying the arrests represent "another futile investigation spurred by media pressure."

Bezeq filed a statement with the Tel Aviv Stock Exchange saying that senior executives from the company had been arrested in connection with an investigation by Israeli police and Israel Securities Authority.

The latest allegations in the Bezeq case are an outgrowth of an earlier investigation into the company. Originally, investigators from the securities regulator were interested in suspicions that Bezeq chairman Shaul Elovitch attempted to illegally wring out compensation during the 2015 merger between Bezeq and its satellite television provider YES. Mr. Elovitch rejects the allegation.

Case 1000 refers to allegations that Mr. and Mrs. Netanyahu received cigars and champagne worth nearly $300,000 from his associate, Hollywood producer Arnon Milchan, in return for the prime minister's help with smoothing over regulatory hurdles holding up personal and financial matters.

Calcalist is part of Yedioth Ahronoth media group.