Startup Accelerators Have a Terrible Business Model, Says Microsoft's Former Startup Outreach Program Chief
Israeli-born Zack Weisfeld, the creator Microsoft's startup accelerators program, believes that corporates should partner with startups as an investment in the future
Corporate accelerators have a very bad business model—they are not meant to make money, says Tzahi (Zack) Weisfeld, general manager of Microsoft's startup outreach program Microsoft for Startups. "There are, however, very good reasons to do it, strategically speaking," Mr. Weisfeld said in an interview with the Tech in Traffic podcast, which aired earlier this month.

For daily updates, subscribe to our newsletter by clicking here.

In January, Microsoft announced that Mr. Weisfeld will be stepping down and moving on to a yet unspecified position at the company. He is now considering what he wants his next position at the company to be, Mr. Weisfeld said.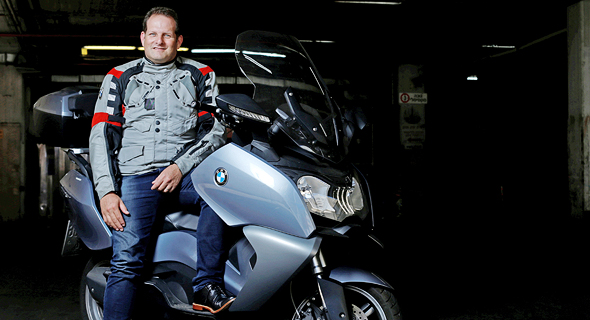 Tzahi (Zack) Weisfeld. Photo: Amit Sha'al

Initiated by Mr. Weisfeld in 2012, Microsoft for Startups started with a single accelerator in Israel, and now includes the company's cloud startup outreach program BizSpark, and Microsoft's startup accelerators program. In addition to the Israel accelerator, the program now operates accelerators in Seattle, London, Berlin, Bangalore, Shanghai, Beijing, and Sydney as well.

According to Mr. Weisfeld, 760 companies participated in the company's accelerators to date, 54 of which have been acquired and five have filed for IPOs. Combined, these companies raised $3.6 billion in funding, he said.

Mr. Weisfeld said that when he joined Microsoft eight years ago he wanted to find a way to connect Microsoft with startups, utilizing the big company's resources, and the young startups' innovation drive. "Startups are the company's biggest future clients—they grow and become significant very quickly and as a major global player we must embrace and work closely with companies that, with our help, will define the future," he said.

In January, Microsoft announced it has appointed 34-year old Assaf Rappaport as head of its research and development activities in Israel. Mr. Rappaport, a veteran of Unit 8200, the Israeli military's equivalent of the NSA, joined Microsoft in 2015 after the company bought Adallom Inc., the cloud security startup he co-founded. Mr. Rapaport's appointment "is a perfect example of the new Microsoft, which is looking for exactly this type of energy as it sets off in new directions," Mr. Weisfeld said in the interview.

The Tech in Traffic podcast is hosted by Adar Hai, CEO of digital marketing startup SocialValley Ltd., Izhar Shay, managing general partner at venture capital fund Canaan Partners Israel, and by startup entrepreneur Natan Leibzon, a former manager in several Israeli entrepreneurship programs. The podcast is aired by The Interdisciplinary Center Herzliya (IDC), an Israeli research college, featuring interviews with key executives in the Israeli tech industry.