Controlling Family Quits Board of Israel's Biggest Telecom Provider
Bezeq Chairman and controlling stakeholder Shaul Elovitch and his son, both arrested last Sunday, left the board. CEO Stella Handler is under arrest
Shaul Elovitch, the chairman and controlling shareholder of Israel's biggest telecommunication provider Bezeq, has announced his resignation from Bezeq's board of directors. Mr. Elovitch has been under arrest since last Sunday as part of "Case 4,000," an investigation into whether Israeli Prime Minister Benjamin Netanyahu provided Bezeq with regulatory assistance in exchange for positive coverage of Mr. Netanyahu and wife Sara on Walla, a popular Israeli news site owned by the company.

For daily updates, subscribe to our newsletter by clicking here.

Mr. Elovitch's son Or, who was arrested the same day, will also resign from his position as board member, as will Or's wife Orna.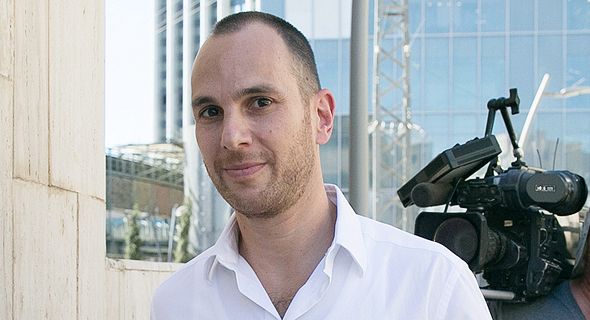 Or Elovitch. Photo: Orel Cohen

The resignations were announced Sunday morning at an urgent board meeting convened by acting chairman David Granot. Mr. Granot assumed the position in July 2017, after Mr. Elovitch stepped down temporarily following the launch of an investigation by the Israel Securities Authority into violations performed during Bezeq's 2015 acquisition of Israeli satellite television broadcaster "Yes" from Eurocom Group. Eurocom, the controlling shareholder of Bezeq, is owned by Mr. Elovitch and family. The authority's investigation spun into Case 4,000.

Bezeq's board has not made any announcements regarding CEO Stella Handler and business development manager Amikam Shorer, who were also arrested last Sunday as part of the securities authority investigation. The two have not resigned from their positions, and are expected to be released from police custody Monday.

On Sunday, advisory firm Entropy Financial Research Services Ltd. sent a letter to Mr. Granot on behalf of several of Bezeq's institutional shareholders, who together hold over 5% of the company. The shareholders demanded that a shareholder meeting will be convened immediately in order to appoint three outside directors, unwilling to wait for Bezeq's annual shareholder meeting. If successful, outside directors could potentially outnumber Eurocom's representation on the board.

As Bezeq is considered a landline monopoly in Israel, non-controlling shareholders who wish to call a meeting, must first receive approval from the Israeli Ministry of Communication. Entropy has sent a request letter to the ministry, according to one person familiar with the matter who spoke on conditions of anonymity.

In January, activist hedge fund Elliott Associ­ates L.P. revealed a 4.8% stake in Bezeq and called for the immediate resignation of all implicated board members, and for a sweeping corporate governance reform in the company. Several of Bezeq's institutional shareholder backed Elliott at the time.