Exclusive
Didi Chuxing to Scout Israel for Investments
A senior delegation from the Chinese ridesharing company will arrive for a one week visit in the country mid-March
A senior delegation from Chinese ridesharing company Didi Chuxing will arrive in Israel for a one week visit mid-March to scout for investments and partnerships, one person familiar with the matter who spoke on condition of anonymity told Calcalist.

For daily updates, subscribe to our newsletter by clicking here.

Headed by Didi's co-founder and chief technology officer Bo Zhang, the delegation is expected to meet with Israel-based companies in the domains of smart mobility, autonomous driving and electrical vehicles, this person said.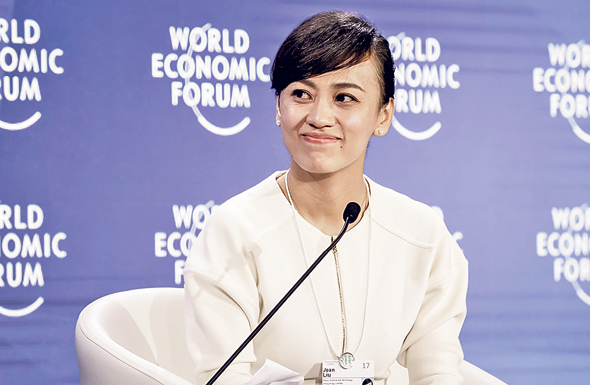 Didi President Jean Liu. Photo: Bloomberg

Didi Chuxing declined to comment.

Established in 2012, Didi achieved a valuation of around $56 billion after closing a $4 billion round in December 2017. The company raised around $20 billion in total from investors such as Apple, Tencent, Alibaba and Softbank.

Between 2014 and 2016, Didi and Uber raged a bitter battle over the Chinese market. At the time Uber claimed it had managed to reach a 35% market share, but the massive ride-subsidization and pricy bonuses it paid its drivers to achieve that feat lost the company over $2 billion. In August 2016 Uber folded, and sold its Chinese operations to Didi in exchange for a 20% stake in the company and a $1 billion investment from Didi in Uber.

Since then, Didi has ruled the Chinese market relatively unchallenged and has widened its operations to vehicle and bicycle leasing and premium cars. The company operates in over 400 Chinese cities, with around 450 million registered users and 25 million rides a day.

Didi is also steadily expanding its global involvement. The company invested in some of the world's most popular ride-sharing services, including Malaysian Grab, U.S.-based Lyft, India's Ola, Careem, which is popular in the Arab world, Estonia-based Taxify and Brazil's 99.

In a September interview with Calcalist, Didi's senior communications director Liang Sun said that in markets that don't have local ride-sharing leaders, Didi might enter those markets directly. In December, Reuters reported that Didi is planning an expansion to Mexico, where Uber is quite prevalent.

In addition to being a ride-sharing company, Didi also puts a strong emphasis on technology, and around 50% of its 7,000 employees are engineers or data scientists. The company is currently testing two autonomous taxi models on China's roads, and developed an algorithm that monitors driver performance through a smartphone's sensors by tracking sudden breaks and sharp turns. "Already today our cars are responsible for 40% fewer accidents than the world average for the cab industry," Ms. Sun said in September.

Another Didi project is the optimization of traffic lights controls using company data, to decrease traffic congestion. The pilot is currently active in a dozen cities in China, in partnership with the transportation authority in Jinan, eastern China.

Didi has three research and development centers, two in China and one in Silicon Valley.