Deloitte Report Traces the Rise of Israel's Gaming Industry
Roughly 170 gaming companies operate in Israel, with a total of around 4,000 employees
The proliferation of mobile phone and the rise of social media are responsible for the development of a billion-dollar video game industry in Israel over the past several years, a new report published by consulting firm Deloitte says.

For daily updates, subscribe to our newsletter by clicking here .

Until the mid-2000s, Israel was largely absent from the industry despite having a robust tech scene and a ready supply of art and music professionals.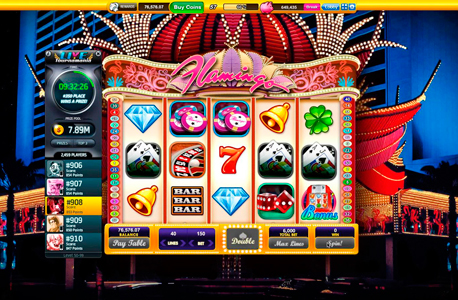 A screenshot from a game developed by Playtika

"This situation, however, was soon to change dramatically as the emergence of mobile phones and the advent of social media reshaped the entire industry within a few short years," the report says. "These new technologies shifted growth from the core market to the mass market, which quickly exploded from 100 million people to a market of over a billion."

In the new video game economy, the barriers to entry were greatly reduced. Companies no longer had to invest millions in the most advanced technology. Simple and compelling gameplay was enough.

In the first report of its kind, Deloitte analyzed data from Israeli tech nonprofit Start-Up Nation Central and interviewed a wide spectrum of executives and video game developers to paint a picture of an industry poised for additional growth.

Roughly 170 such companies operate in Israel, two-thirds of which have 1-10 employees. In total, 4,000 people work in the industry, mostly at medium-sized companies.

One of the strong suits of the industry in Israel has been social and casual games, which are simple games typically played for short intervals. Virtual casino games that do not pay out real money are a popular example. Real gambling services were excluded from the report because they constitute a separate industry, Deloitte wrote.

Israeli game developers excel at creating games that can be played on mobile phones and web browsers. Local companies have also been quick to explore applications of technologies like augmented and virtual reality for the video game experience, the report found.

What has helped Israel's video game industry emerge from obscurity was a series of substantial acquisitions by foreign companies, according to the report's authors. Last year, Australia-based Aristocrat Leisure Ltd. acquired the Israel casual gaming company Plarium for $500 million. In 2016, a consortium from China bought Playtika, a company located in Israel, from Caesars Entertainment, the casino group for $4.4 billion. These two deals followed the 2014 acquisitions of Diwip and Dragonplay for $100 million each.

Deloitte wrote that while Israel has some relative advantages over countries with comparable video game industries like Poland and Finland, there are some conditions holding the country back. Israel suffers from a shortage of workers with expertise in game design and production. Long-term investment in game development has been lackluster. Despite 12 academic programs in video game development, the country still lags behind in training and education geared toward the industry.

The Deloitte report makes the case that supporting the video game industry would benefit the country. For example, gaming technology requires the work of artists and musicians, who might not find work in a traditional tech economy.