A Computer Mouse for Amputees
Israel-based startup 6Degrees developed an armband that replaces the computer mouse, enabling users with disabilities to control devices through arm movement
An Israeli startup named 6Degrees Ltd. has set its sight on helping arm amputees, people affected by stroke and people suffering a loss of dexterity recover their quality of life with a unique, patented invention—a mouse shaped as an armband that can be controlled by upper arm movements.

For daily updates, subscribe to our newsletter by clicking here.

6Degrees was established in 2015 by life partners Aryeh Katz, an electrical engineer, and Miri Berger, an industrial designer. The idea for the unique mouse sprang from a class Ms. Berger took when she studied industrial design at the Pratt Institute in New York in 2010-2013. One of her professors was a dominant-hand amputee who lost his hand in an accident, and used a hook prosthetic to alternate between a regular mouse and a keyboard.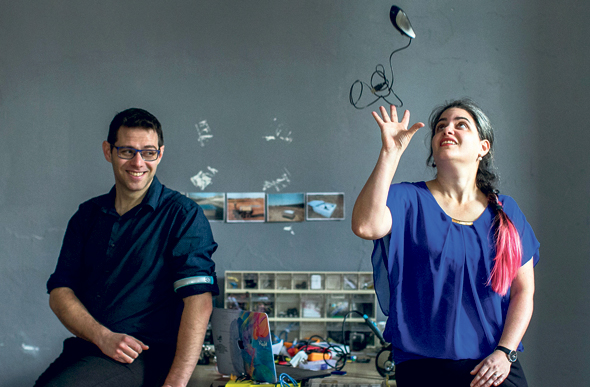 Aryeh Katz and Miri Berger. Photo: Amit Sha'al

"I asked him why he didn't use a special mouse, and he said there aren't any," she explained in a recent interview with Calcalist. Ms. Berger decided to take on the challenge and design one as part of a product design course.

Ms. Berger and Mr. Katz created a custom-tailored mouse for the professor, but after consulting with doctors and physical therapists, realized that making a commercial product that fits all prosthetics might prove problematic. They decided to develop a product that translates motion into actions: when the arm moves, that motion is translated by Bluetooth into cursor movement on a tablet, smartphone or computer, just like a traditional mouse.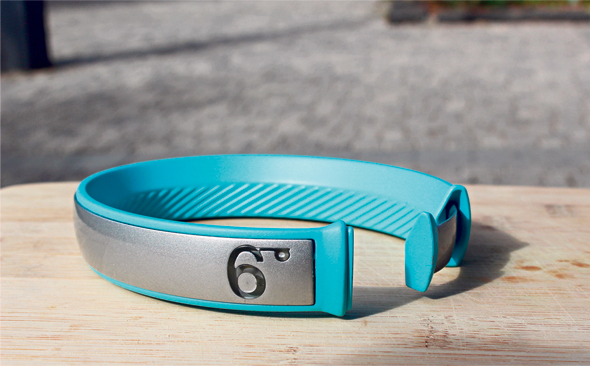 6Degrees' armband. Photo: PR

The couple decided to go ahead with the development of a commercial product, after meeting a 13-year-old double hand amputee who explained how limiting his disabilities are when it comes to working with computers. After his injury, he stopped using Facebook and messaging services almost completely—existing interfaces were simply too challenging.

"We equipped him with our armband, took his dad out for a coffee, and when we came back after ten minutes, he was already texting with his friends on Facebook," Mr. Katz said. "It made me want to continue."

The product is currently still at the pilot stage, but is only the first in a line of planned products that will use 6Degrees' unique algorithm.