Hostel Chain Selina Is Recruiting for Its Tel Aviv Tech Office
In February, Calcalist reported that the Panamanian hospitality company was looking to hire a team of 40 developers and software engineers for a Tel Aviv outpost
Selina Ltd., a company operating hostels and co-working spaces in Latin America, has begun recruiting employees for its new research and development center in Tel Aviv, according to a document the company shared with local recruiters and HR companies, which was reviewed by Calcalist.
For daily updates, subscribe to our newsletter by clicking here.
In February, Calcalist reported that Selina was planning to open a Tel Aviv development center, citing people familiar with the matter who spoke on condition of anonymity. Calcalist reported that the hostel chain was looking for a space spanning 5,380 square feet (500 square meters) to house the 40 developers and software engineers which the company intends to hire by the end of 2018.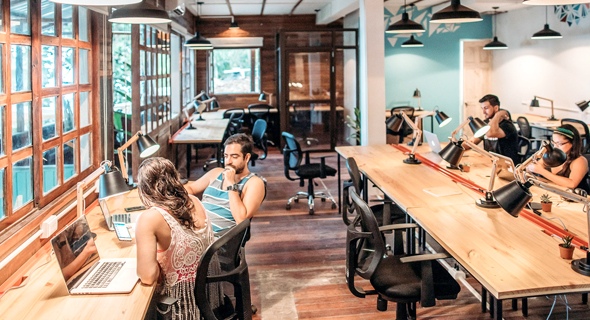 Selina hostel. Photo: Agustin Munoz
Established in 2014 in Panama by Israel-born Rafael Museri and Daniel Rudasevski, Selina offers hostels that combine a hotel, a co-working space, curated tours, wellness and fitness classes, homegrown produce-based meals, and volunteer activities. Selina currently operates 20 hostels in several Latin American countries including Mexico, Panama and Costa Rica, and intends to open 40 new locations in the upcoming year. The company employs around 1,000 people and has offices in Panama, London, and New York.
"Our goal is to make Selina the technology thought leader in the hospitality, travel and lifestyle ecosystem," the company said in the document it shared with local recruiters. "You'll be a member of the founding tech team in Israel, where your work will directly and immediately impact our technology roadmap." Among the positions listed in the document are vice president of engineering, software developers, data engineers and data scientists, and user experience experts.