Samsung Doubles Down on Israeli Auto Tech
The company plans to showcase its auto push in an event to be held in Tel Aviv Sunday
Samsung plans to showcase its auto push in an event to be held in Tel Aviv Sunday. The company waded into the competitive domain in 2016, with an $8 billion acquisition of connected car and audio technology company Harman International Industries, completed in March 2017. At the event Samsung plans to showcase collaborations with Israeli companies, the company said in a statement Tuesday. Samsung President and Chief Strategy Officer Young Sohn will head the company's delegation to Israel and will be the keynote speaker at the event.

For daily updates, subscribe to our newsletter by clicking here.

With Harman, Samsung acquired two Israeli car companies—mobile software management technology Harman RedBend, acquired by Harman in 2015, and Israel-based automotive cybersecurity company TowerSec Inc. acquired in 2016. In September 2017, Samsung showed its commitment to its new interest by launching a $300 million automotive innovation fund.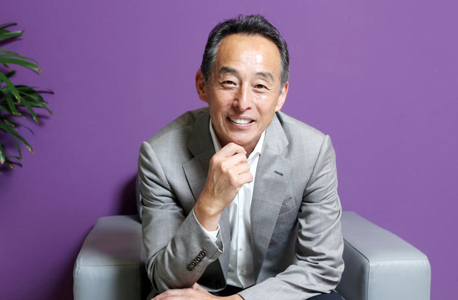 Samsung President and Chief Strategy Officer Young Sohn. Photo: Amit Sha'al

In late 2017, Samsung has invested several million dollars in Tel Aviv-based AudioBurst Ltd., an AI, and deep learning-based audio content search service, according to two people familiar with the matter who spoke on condition of anonymity. In July, Samsung invested in Imagry Ltd., a startup developing a cameras-only level 4-5 self-driving technology, Imagry CEO Adham Ghazali said in an interview with Calcalist Tuesday. One person familiar with Samsung's investments confirmed the details of the deal. In previous deals in 2017, Samsung invested in fabless semiconductor manufacturer Valens, vehicle communication company Autotalks and low-cost LiDAR startup Innoviz Technologies.

In recent years, Israeli companies have taken a central role in the introduction of technologies to the auto industry. In 2017, Intel acquired Jerusalem-based automotive chip company Mobileye for $15.3 billion. In November 2017, German auto car parts maker Continental AG announced the acquisition of Israel-based auto cybersecurity company Argus Cyber Security Ltd. Daimler, Hyundai, Renault-Nissan, SEAT, and Skoda have opened or announced plans to open research and development centers or technology incubators in Israel in 2017.

Samsung 's autonomous cars platform DRVLine first revealed in January at the Consumer Electronics Show (CES) in Las Vegas, will take center stage at the Tel Aviv event on Sunday. Not yet available, DRVLine will offer Samsung chips, hardware and software components and sensors, enabling vendors to build customizable products according to their specifications.