Sarment Executives to Meet with Israeli Investors Ahead of IPO
The Singapore-based luxury lifestyle management service is aiming to raise up to $41 million in an offering on the Toronto Stock Exchange
Singapore-based Sarment Holding Pte Ltd. announced on Tuesday that it would file for an initial public offering in Canada. As part of its preparations, the company has scheduled a roadshow in Israel to seek out investors, people familiar with the matter told Calcalist on condition of anonymity.

For daily updates, subscribe to our newsletter by clicking here.

Sarment will meet with institutional investors in Israel next week in a trip organized by a Canadian syndicate of agents, the sources said.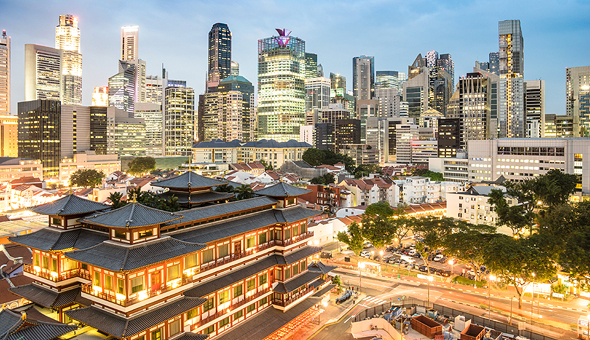 Singapore. Photo: Shutterstock

In a preliminary prospectus, the company said it is aiming to raise between $26 million and $41 million.

Sarment offers luxury lifestyle management services to ultra-rich clients. They can use the platform to purchase luxury goods and services from third parties.

Sarment makes money off of client subscriptions and by taking a cut from transactions on its services. The artificial intelligence that powers Sarment's technology is developed in Israel.

The company is controlled by Paolo Bulgari, who heads the luxury brand that borrows his last name, and Bertrand Faure Beaulieu, who founded Sarment in 2012.

Sarment's owners have spent $40 million on developing the company's technology and its brand, which has gained market traction in East Asia.

As part of the talks with Israeli investors, Sarment's owners agreed not sell stock in the company for 12 months following the anticipated public offering, the sources said.