Interview
The Rise of Streaming Will Spike Video Ad Prices, Says Verizon Executive
Verizon intends to leverage the rise for targeted advertising, according to P.P.S. Narayan, CTO of video at Verizon Digital Media Services
The chief technology officer of video and head of video product and engineering at Oath/Verizon Digital Media Services, P.P.S. Narayan, thinks that the rising popularity of streaming services over TV broadcasting will lead to increased competition in the video ads market, spiking the cost of ad prices for major streamed events to Super Bowl-levels.

For daily updates, subscribe to our newsletter by clicking here.

Within three to five years, Mr. Narayan said during a February interview with Calcalist, the projected rise in streaming viewers will see the advertising costs for Super Bowl online commercials match those of Super Bowl TV commercials—long considered the holy grail of the advertising industry and ranging in the millions for a 30-second ad. The rise in public demand for video content is estimated at 25% a year, Mr. Narayan said, but he thinks those estimates are conservative.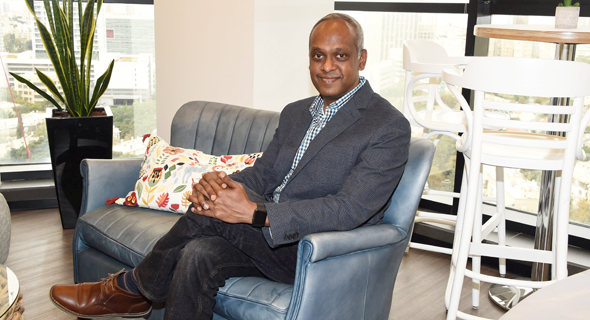 P.P.S. Narayan, CTO of video at Verizon Digital Media Services. Photo: Yair Sagi

The entrance of tech companies into what has traditionally been the domain of telecommunication companies has seen the prices of online broadcasting rights boom. Facebook launched a video-on-demand service in August 2017 and tried to buy the streaming rights of the Indian Premier League cricket, losing with its $610 million bid to 21st Century Fox subsidiary Star India, which bid $2.55 billion for both the television and streaming rights. Twitter and Amazon competed for NFL streaming rights, and Amazon won with a $50 million offer for 10 games, five times what Twitter paid the year before. Google launched YouTube Red, a paid streaming subscription service. Even Microsoft and Sony updated their gaming consoles to allow users to watch online videos in high quality.

Verizon took the plunge in 2011, when it partnered with the NFL to stream the Super Bowl live to mobile users. In June 2017, Verizon paid $4.5 billion for Yahoo, combining the company with its AOL assets and some 50 media brands, including Huffington Post and TechCrunch, to create a subsidiary called Oath. In his interview, conducted during his visit to Israel, where Oath maintains two research and development centers, Mr. Narayan explained said the streaming market is growing, and the ability to translate the vast investments companies are making into revenues is still limited, though the expectations are big.

According to Mr. Narayan, Oath is currently working on "game-changing" technology, to bring targeted advertising to video. The new tools developed by the company, he said, will enable advertisers to reach their target audience in the most optimal way, so that each viewer can see a different, special-tailored ad.

If an elderly person watches a specific video on a tablet, a college student watches the same video on a laptop, and a businessman watches it on a smartphone, different advertisers would be able to buy sponsorship to the same event and each target their own ideal consumer, he explained. The value of the advertising is much higher that way, since advertisers only pay for prospective customers.

The recent advancements seen in augmented reality and virtual reality technologies are also pushing Oath to develop more sophisticated broadcasting capabilities, Mr. Narayan said. An example is Tel Aviv-based augmented reality startup Magic Leap Inc., which announced a partnership with the NBA in February to enable people to watch NBA content like past games through its goggles and interact with them. While live broadcasting to the goggles will not be possible at the launch, it is planned for the future, and broadcasting companies will have to provide the right infrastructure.