Electric Socks Startup ElastiMed Receives $1.6 Million EU Grant
The Israel-based startup develops medical socks that use electrical pulses to compress and stimulate blood flow
Israel-based medical technology startup ElastiMed Ltd. was chosen to receive a $1.6 million grant from the European Union, the company announced last week. The two-year grant is being awarded through Horizon 2020, the EU's research and innovation program.

For daily updates, subscribe to our newsletter by clicking here.

ElastiMed develops and manufactures a leg compression device for daily wear that mimics natural muscle contraction and stimulates blood flow using electrical pulses. The device is meant to treat medical conditions like swelling, blood clots, chronic wounds and sports injuries. The company was established in 2015 in northern Israeli tech hub Yokne'am, and has a registered patent in the U.S. for the technology.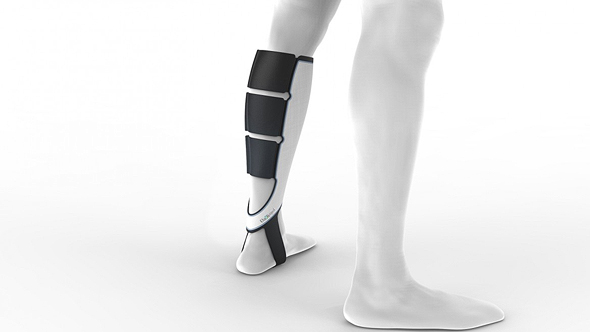 ElastiMed's smart sock. Photo: ElastiMed Ltd.

Up to 50% of adults in westernized countries suffer from reduced function of the leg veins, according to a practitioner's guide published in 2013 by medical journal Wounds International, leading to the pooling of blood in the legs. Compression therapy, which increases vein support, is the recognized treatment, and usually employs hosiery, tubular bandages, and bandage systems that use two or more components.

ElastiMed stated the grant will be used for product development, clinical studies, production scale-up, and marketing.

"It is another step forward in ElastiMed's quest to bring its product to market and provide users with a compression therapy solution that they can use comfortably," said ElastiMed CEO Omer Zelka in a statement.