Tel Aviv Stock Exchange to Consult Kazakh Bourse on Cybersecurity
This is the first time the Tel Aviv Stock Exchange provides cybersecurity consultancy services to another exchange
The Tel Aviv Stock Exchange (TASE) will consult Kazakhstan's Astana International Exchange (AIX) on matters of cybersecurity, the two exchanges announced on Sunday.

For daily updates, subscribe to our newsletter by clicking here.

The exchanges did not provide the financial terms of the deal.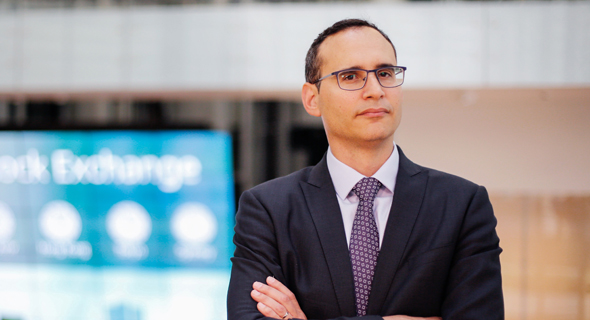 Ittai Ben-Zeev, TASE CEO. Photo: Bloomberg

This is the first time the Tel Aviv Stock Exchange provides cybersecurity consultancy services to another stock exchange. "In accordance with our strategic plan, we are continuing to develop new spheres of activity with emphasis on creating international collaborations through leveraging our unique professional expertise and the many years' experience of the stock exchange in Israel," Ittai Ben-Zeev, TASE CEO, said in a statement.

As part of the agreement, TASE will provide AIX with a number of cybersecurity services and solutions, including risk assessment and mapping, planning cybersecurity implementation projects, supplier selection, and supervision of project implementation.

AIX was established in October 2017 as part of the Astana International Financial Centre (AIFC). AIX's main strategic partners are the Shanghai Stock Exchange and Nasdaq.

Founded in 1953, the TASE is home to over 455 listed companies with a total market value of approximately $230 billion.

In January, TASE announced that its shareholders agreed to sell 71.7% of their shares for an aggregated value of around $147 million (NIS 500 million), after an Israeli court approved the exchange's demutualization in September 2017.

In February, Calcalist reported that the London Stock Exchange, the Toronto Stock Exchange, and the Singapore Exchange Ltd. all expressed interest in buying into the TASE, citing people familiar with the matter who spoke on condition of anonymity.