Cloud Broadcasting Startup iChannel Raises $2.5 Million
IChannel develops a cloud-based broadcasting software that allows users to create linear channels, which can be transmitted to cable and satellite systems, as well as mobile and online platforms
Israel-based cloud broadcasting startup iChannel.io Ltd. has raised $2.5 million in a seed funding round led by Israel-based venture capital firms Plus Ventures and 2B Angels. The company has raised $3.5 million to date.
For daily updates, subscribe to our newsletter by clicking here.
Founded in 2016 and based in Ramat Gan, a Tel Aviv suburb, iChannel develops a cloud-based broadcasting software that allows users to create linear channels, using predefined templates. The technology, which emulates a broadcasting studio's control room, enables the transmission of pre-recorded, over-the-top (OTT) and live content to cable and satellite systems, as well as mobile and online platforms. Users can upload content and manage broadcasting schedules.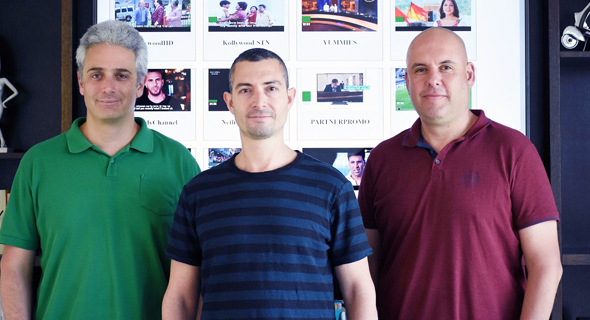 IChannel's co-founders (from left): Oren Maurice, Eran Tal and Avi Zenou. Photo: PR
IChannel intends to use the funding to hire full stack developers, account managers, and quality assurance professionals, the company said in a statement.
IChannel currently has 20 employees and seven clients in Israel, Russia, South Africa, and Europe, and operates over 30 channels, Avi Zenou, co-founder and chief operating officer of iChannel said in a phone interview with Calcalist on Thursday.
Broadcasters are struggling to meet a growing demand for content, and while income from advertising continues to drop, traditional broadcasting technologies remain cumbersome and pricey, iChannel co-founder and CEO Eran Tal said in a statement.