Former Head of Microsoft's Startup Outreach Program is Now a Free Agent
Officially named Microsoft for Startups, Microsoft's startup outreach program operates accelerators in eight locations worldwide and manages the company's cloud and software offerings for startups
Tzahi (Zack) Weisfeld, the former general manager of Microsoft's startup outreach program, has left the company in April, Mr. Weisfeld said Tuesday.

For daily updates, subscribe to our newsletter by clicking here.

In January, Mr. Weisfeld stepped down from his position at Microsoft, after leading the company's startup outreach program for six years. Mr. Weisfeld "has decided, in agreement with management, to move on to his next challenge at the company," a Microsoft spokeswoman said at the time.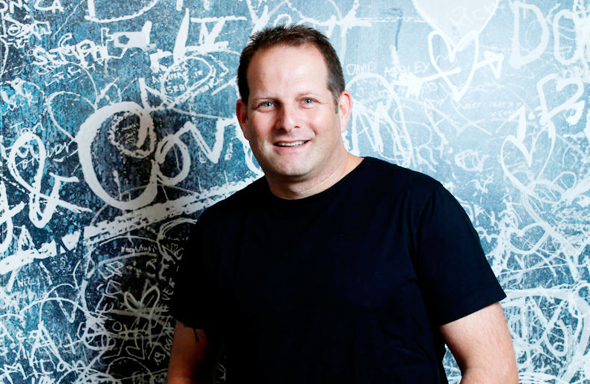 Tzahi (Zack) Weisfeld. Photo: Amit Sha'al

Officially named Microsoft for Startups, Microsoft's startup outreach program operates accelerators in eight locations worldwide and manages the company's cloud and software offerings for startups. Microsoft said in February that it is committing $500 million to the program.

Mr. Weisfeld was the driving force behind Microsoft's decision to open its first startup accelerator in 2012. Located in the company's research and development facility in Herzliya, north of Tel Aviv, it served as a model to the accelerators later opened by Microsoft in Seattle, London, Berlin, Bangalore, Shanghai, Beijing, and Sydney, with Mr. Weisfeld helming of the initiative.

As the program expanded, Mr. Weisfeld took on wider responsibilities, bringing further activities under the program's umbrella.

In March, Calcalist reported the company shut down the Israeli management team of the program as part of a decision to transfer the operation to its Redmond, Washington headquarters.

According to Microsoft's website, over 730 startups have already taken part in its accelerators. Of these, 52 were later acquired, the company said in a February announcement. The aggregated follow-up venture investments in participant startups total $3.2 billion, the company said.

While at Microsoft, Mr. Weisfeld has been approached about taking on a partner position in venture capital firms and about leading government efforts to boost Israel's technology industry, according to one person familiar with the matter.