Watchdog Tells Israeli Prime Minister and Ministers They Cannot Buy Cryptocurrencies
The Israeli state comptroller has issued a guideline stating that Israeli government cabinet members should avoid using cryptocurrencies as long as the matter remains unregulated, for fear of conflicts of interest
The Israeli Prime Minister and his cabinet members should avoid using cryptocurrencies, as it would go against regulations meant to prevent conflicts of interest, the Israeli state comptroller Yosef Shapira announced Wednesday.

For daily updates, subscribe to our newsletter by clicking here.

The Israeli state comptroller supervises and reviews the policies and operations of the Israeli government.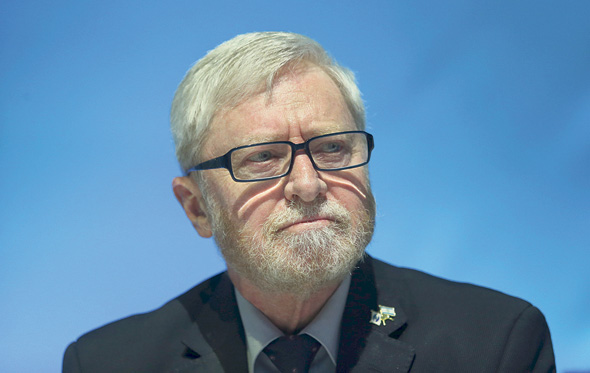 The Israeli state comptroller, Yosef Shapira. Photo: Alex Kolomoisky

Using cryptocurrency may raise concerns regarding the integrity of government officials, and so, "the prime minister, the ministers, and the deputy ministers should avoid it as long as it remains unregulated," the statement said.

The guideline was sent ahead of the upcoming deadline for all members of the Israeli parliament to submit their annual financial reports.

Trading in cryptocurrency provides a certain level of anonymity which may make it difficult for law enforcement to trace possible legal transgressions. Israeli Prime Minister Benjamin Netanyahu and several Israeli ministers and members of parliament are currently under criminal investigations concerning allegations of bribery and corruption.

Israeli banks have so far been reluctant to accept large deposits of cryptocurrency earnings for fear of money laundering. Earlier this week, following a recommendation from a Tel Aviv district court, Bank Hapoalim, one of Israel's largest banks, decided to accept a $200,000 deposit of bitcoin earnings, in what might become a legal precedence.