Third Israeli Partner Leaves Eric Schmidt's Venture Fund Innovation Endeavors
In August, Innovation Endeavors merged with Israel-based venture capital firm Marker
Venture capitalist Ziv Kop is leaving Innovation Endeavors, a venture capital firm owned by former Google CEO Eric Schmidt, a spokeswoman for the company said Monday. Mr. Kop is the third partner to leave the firm since October 2017, when Liat Aaronson and Yuval Shachar both left the company.

For daily updates, subscribe to our newsletter by clicking here.

In August, Innovation Endeavors merged with Israel-based venture capital firm Marker LLC.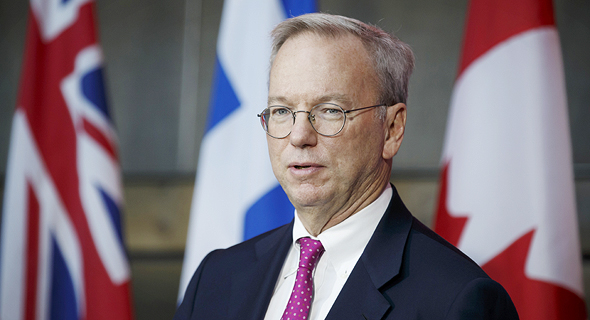 Owner of Innovation Endeavors Eric Schmidt. Photo: Bloomberg

Mr. Schmidt, a founding member and the main backer of Innovation Endeavors, visited Israel this weekend.

Innovation Endeavors is currently raising $300 million for a new investment fund, which is nearing closure. Established in 2010, the firm operates from offices in New York, Silicon Valley, and Herzliya, a town in the Tel Aviv metropolitan area. Portfolio companies include Uber, content distribution company Taboola Inc., pathogen-detection startup Karius Inc. and marketing startup Yotpo Ltd.

Prior to joining Innovation Endeavors in 2017, Mr. Kop was a managing partner at GlenRock Israel Ltd., where he led investments in New York-listed automotive chip company Mobileye, later acquired by Intel, and crop design company Evogene Ltd. Mr. Kop's portfolio companies include Israeli online content promotion company Outbrain, New Jersey-headquartered cloud backup startup OwnBackup Ltd. and Nasdaq-listed medical device company Kamada Ltd.