Eric Schmidt's Innovation Endeavors Raises $333 Million
On Monday, the venture capital firm lost its third Israeli partner in a year
Innovation Endeavors, a venture capital firm owned by former Google CEO Eric Schmidt, has raised $333.5 million from 69 investors according to a Monday filing with the U.S. Securities and Exchange Commission. The firm originally aimed to raise $300 million.

For daily updates, subscribe to our newsletter by clicking here.

Crunchbase first reported the story.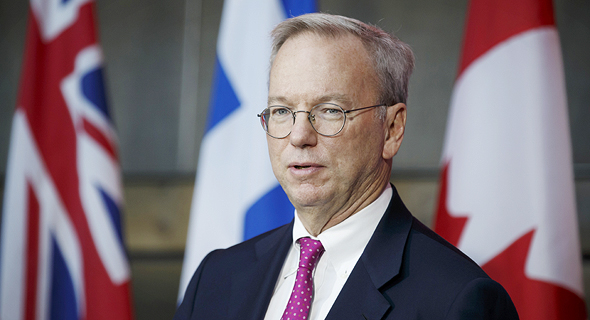 Owner of Innovation Endeavors Eric Schmidt. Photo: Bloomberg

Established in 2010, the firm's portfolio companies include Uber, content distribution company Taboola Inc., and marketing startup Yotpo Ltd. The new fund secured its first commitment in October 2017.

Also on Monday, a spokeswoman for Innovation Endeavors announced partner Ziv Kop has departed the firm. The firm used to have significant representation in Israel, but Mr. Kop is the third partner to leave in the last year, following the October departure of Liat Aaronson and founding partner Yuval Shachar. Ms. Aaronson joined the firm when Innovation Endeavors merged with Israel-based venture capital firm Marker LLC in August.

Currently, the firm has two Israeli partners: Dror Berman, who is also one of the managers listed for the new fund, and operating partner Daniel Goldstein. Mr. Schmidt visited Israel earlier this month.