Driverless Cars Require Upgrades to Infrastructure, Says Ford Exec
Last week, a Ford vehicle outfitted with autonomous driving systems by Israel's Mobileye ran a red light during a test drive in Jerusalem
Ford has been treading lightly when it comes to driverless technologies, according to Neil Schloss, who serves as vice president and chief financial officer of Mobility at the Ford Motor Company. Mr. Schloss spoke at an auto technologies conference held in Tel Aviv last week.

For daily updates, subscribe to our newsletter by clicking here.

Last week, a Ford vehicle outfitted with autonomous driving systems by Israel's Mobileye ran a red light during a test drive in Jerusalem, in an incident captured on video and aired in evening news broadcast by Israeli broadcaster Channel Ten. Speaking to Calcalist at the event, Mr. Schloss declined to comment on the incident.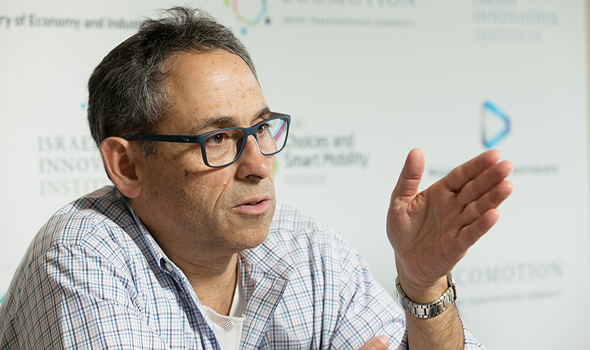 Neil Schloss. Photo: Orel Cohen

Mr. Schloss said Ford expects to present its driverless cars by 2021, adding that at this stage it is hard to predict which business models will drive the adoption of autonomous cars. Support of driverless technologies requires upgrades to infrastructure, like dedicated lanes, he added.

Mr. Schloss said Ford has a few Israeli companies on its radar, and that the company is focusing its attention on companies in the fields of cybersecurity, connectivity, traffic volume management, and sensor technologies.