Permira to Appoint Cisco Executive as CEO of its New Video Company
In May, Permira announced it will buy NDS Group and other video assets from Cisco
On Monday, private equity firm Permira Holdings Inc. announced it has appointed Yves Padrines as CEO of the new company it plans to form from NDS Group and other video assets the company is acquiring from Cisco Systems.

For daily updates, subscribe to our newsletter by clicking here.

Permira sold Jerusalem-based NDS to Cisco for $5 billion in 2012, back when the unit was considered a leader in the industry and had annual revenues of around $1 billion. Soon after, NDS' long-time leadership left, and its main segment, software for the pay-TV industry, became less lucrative as both the industry and Cisco moved to a more internet-based focus. After several layoff rounds, NDS now numbers around 700-800 people instead of the 1,300 it employed during its acquisition.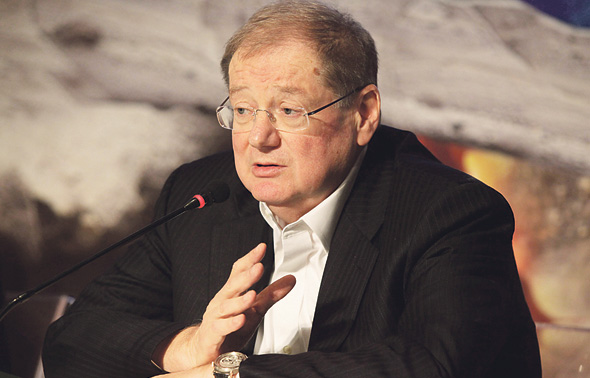 Returning NDS Chairman Abe Peled. Photo: Amit Sha'al

In May, following Calcalist reports, Permira announced it would acquire NDS and other Cisco video assets. One person familiar with the matter said at the time the deal was valued at $1 billion. It has also announced the appointment of Abe Peled as chairman of the new company. Mr. Peled, the CEO of NDS at the time it was acquired by Cisco, left his position shortly after the acquisition. In a May interview with Calcalist, Mr. Peled said digital piracy, targeted advertising and management of streaming services will be the new company's areas of focus, alongside its long-term business of developing and delivering video solutions for the pay-TV industry.

Mr. Padrines, who will assume his position once the acquisition goes through, is Cisco's vice president of global service provider for Europe, the Middle East, Africa and Russia. Between 2004 and 2012, he also held senior roles in NDS.

The new company will build on Cisco's video software solutions for service providers business, Mr. Padrines said in a statement. "I look forward to being part of it," he said.

"Yves is well known to many of the company's major customers and is well positioned to ensure a smooth transition for Cisco's service provider customers who will also become the new company's video customers," Mr. Peled said in a statement.