Elbit Closes Acquisition of Israeli Arms Manufacturer IMI
Elbit will pay up to NIS 1.9 billion (around $520 million). IMI is known as the developer of the Uzi submachine gun
Israeli defense contractor Elbit Systems Ltd. has completed the acquisitions of state-owned Israeli arms manufacturer IMI Systems Ltd. (Israeli Military Industries), pending regulatory approval, a spokesperson for the Israeli Ministry of Finance announced Tuesday. Elbit will pay NIS 1.9 billion (around $520 million) for the IMI.

For daily updates, subscribe to our newsletter by clicking here.

Calcalist first reported the negotiations on January.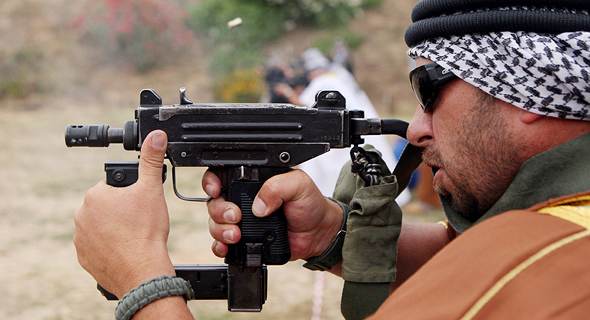 Uzi submachine gun. Photo: API

Nasdaq-listed Elbit and its subsidiaries operate in a variety of military-oriented and technological domains, including communications, aerospace, land and naval systems, surveillance and reconnaissance. Elbit employs around 12,500 people worldwide, with 10,000 based in Israel.

IMI develops and manufactures weapon systems for land, air, and naval combat. Among its most successful developments is the Uzi submachine gun, launched in 1950 and used worldwide.

Elbit's board of directors and a dedicated committee from the finance ministry's Government Companies Authority approved the deal on Monday, said two people familiar with the matter, speaking with Calcalist on conditions of anonymity.

Elbit will pay Israel NIS 1.4 billion (around $380 million) in the next few days, NIS 200 million (around $55 million) in December 2020 and NIS 200 million in 2022. An additional NIS 100 million will be performance-dependent.

As part of the deal, IMI will vacate several properties in central and northern Israel. Elbit will receive NIS 200 million for clearing expenses. One IMI unit, Tomer Systems, will be spun out as a government-owned company.