Israeli Billionaire Idan Ofer Acquires Portuguese Second League Soccer Club
Ofer, who also owns a 32% stake in Spanish soccer team Atlético, intends to purchase players from former Portuguese protectorates, train them at the team's youth leagues and then sell them to big European teams
Israeli-born businessman Idan Ofer has acquired a 51% stake in Portuguese second league soccer club Futebol Clube de Famalicão, one person familiar with the matter who spoke on condition of anonymity told Calcalist. Ofer also owns a 32% stake in Spanish soccer team Club Atlético de Madrid.
For daily updates, subscribe to our newsletter by clicking here.
Ofer's stake in the Portuguese team was acquired from Famalicão, a town in the north of Portugal, for several million euros, and also holds an option to acquire an additional 34% at the same valuation, the person said.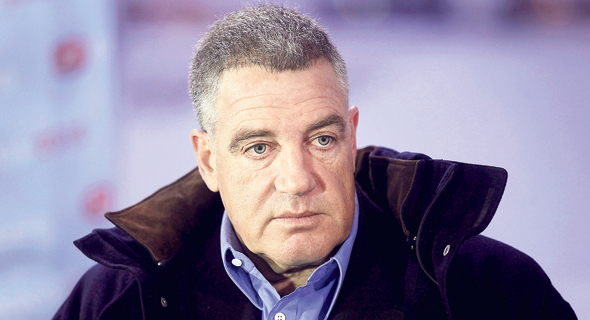 Idan Ofer. Photo: Bloomberg
Former Portuguese protectorates can transfer players to Portuguese teams which can be considered a business opportunity for Ofer, that person said. The Israeli billionaire intends to purchase players from these countries, train them at the team's youth leagues and then sell them to big European teams, the person added.
In November, Ofer acquired 15% of Atlético de Madrid for 50 million euros ($59 million), valued by Forbes at $848 million in June. In February, Ofer acquired an additional 17% stake in Atlético from China's Dalian Wanda Group.
The son of Israeli shipping magnate Sammy Ofer, Idan Ofer is Israel's fifth richest person according to Forbes and mainly operates in the domains of shipping, drilling, and mining.