Only Tech Fund to Succeed in Israeli Government Tender to Stay out of Indices
Out of five applicants, IBI Investment House was the only one to meet the criteria set in a tender published last July for a government-backed technology growth fund
The Tel Aviv Stock Exchange has reversed its decision to include a tech fund managed by IBI Investment House Ltd. in the TA Tech-Elite Index, the fund announced Monday. Called I.B.I. (5D) Tech Fund-High Technology, the fund is the only one out of five applicants to meet the criteria set in a tender for a government-backed technology growth fund.

For daily updates, subscribe to our newsletter by clicking here.

First announced in July 2017, the tender initially called for up to four government-backed, Tel Aviv-listed technology growth funds, which will be eligible for some loss protection and government credit guarantees. The initiative was intended to encourage capital investment in Israel-based startups. IBI was the only one to raise the perquisite sum—at least $113 million in commitments—but managed to do so only after significantly lowering its management fee.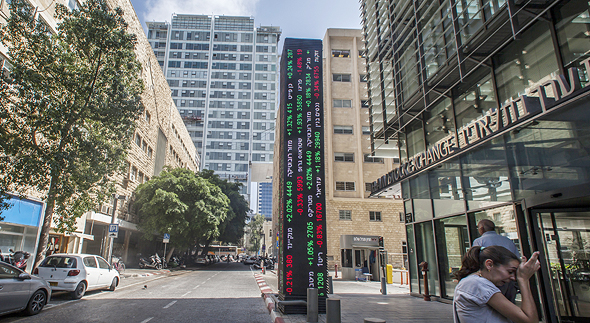 Tel Aviv Stock Exchange. Photo: Bloomberg

According to the exchange, the decision to postpone IBI's inclusion in the index—a move expected to bolster the fund's trading and liquidity—is due to the fact that currently the fund is invested mostly in treasury bills, government bonds, and cash, and not in the stock of Israeli technology companies. Furthermore, according to the fund's prospectus, the current situation may continue for at least another six months.

A spokesperson for the exchange stated that IBI's inclusion in the indices will be reconsidered when its investment composition is broadened.