Warburg Pincus Signs Deal to Acquire Israeli Credit Card Issuer for $680 Million
Calcalist reported Warburg Pincus closed a deal to acquire the card issuer on Wednesday. According to Leumi's statement, its board of directors approved the deal on Thursday
New York-headquartered private equity firm Warburg Pincus LLC has signed an agreement to fully acquire Israeli credit card issuer Leumi Card, a subsidiary of Israel-based Bank Leumi, Leumi announced Saturday. Warburg Pincus will hold the asset through a local holding company called Warburg Pincus Financial Holdings (Israel Ltd.).

For daily updates, subscribe to our newsletter by clicking here.

The deal is subject to regulatory approval.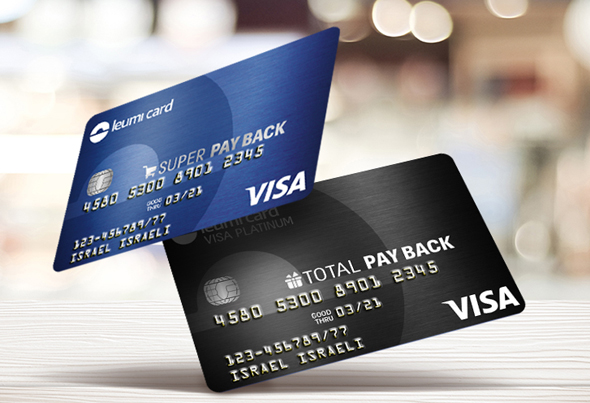 A Leumi Credit Card. Photo: Shutterstock

Calcalist reported Warburg Pincus closed a deal to acquire the card issuer on Wednesday. According to Leumi's statement, its board of directors approved the deal on Thursday.

Warburg Pincus will pay NIS 2.5 billion (around $680.5 million), in three payments over two years, for 100% of Leumi card: NIS 2 billion will go to Leumi for its 80% stake, while NIS 500 million will go to real estate and holding company Azrieli Group, which holds a 20% stake in the card issuer.

According to one person familiar with the matter who spoke with Calcalist on condition of anonymity, Leumi Card will distribute dividends of NIS 500 million-NIS 700 million prior to the deal, the sum of which will be subtracted from the final payout.

Leumi stated it has received an option to acquire 20% of Warburg Pincus Financial Holdings, and intends to do so subject to regulatory approval, meaning it will reacquire back 20% of the credit issuer if the move is approved.

Leumi must sell its credit card subsidiary by February 2020, following a law passed by the Israeli Parliament in January 2017 that mandates a separation between the two largest banks in Israel and their credit card divisions.

One of the other major bidders for Leumi Card—Israeli telecom operator Partner Communications Company Ltd., controlled by businessman Haim Saban—has some reservations about the way the bidding process was handled, according to two people familiar with the matter who spoke with Calcalist on condition of anonymity.

One person stated that following Calcalist's Wednesday report, the bank cut off communication with Partner, despite encouraging the company to move ahead with its offer the day before. The second person said that the final day of the tender was August 2, and the bank's decision to close the deal a few days before was "abnormal."

A spokesperson for Leumi Bank stated that all participants in the tender received fair and equal treatment.