Interview
The Curious Case of the Israeli Lunch Card
Amsterdam-listed food delivery company Takeaway.com sees 10bis, an Israeli company it acquired, as a way to start catering to businesses
Amsterdam-listed food delivery company Takeaway.com NV has been scouting for a chance to enter the business-to-business (B2B) food market for over 10 years, Jitse Groen, founder and CEO of Takeaway.com said in a phone interview with Calcalist Monday.

For daily updates, subscribe to our newsletter by clicking here.

Last week's 135 million euros ($157 million) acquisition of Tel Aviv-based 10bis.co.il Ltd.—which specializes in lunch cards given out to employees of local tech companies as perks—is a major part of this move. 95% of 10bis' current business is from corporate clients, as opposed to just 10%-20% for Takeaway.com, Groen said.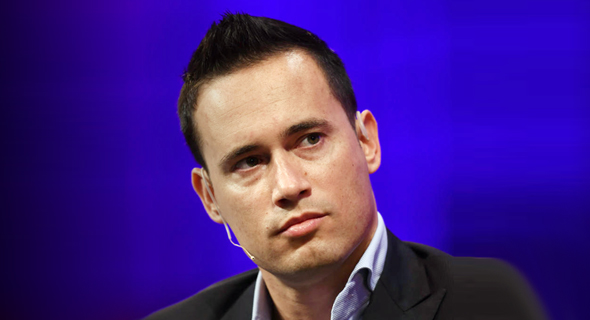 Jitse Groen, founder and CEO of Takeaway.com. Photo: Getty Images

The dot.com Dutch company, an early entrant to the European online food delivery market, now operates in 10 European countries and in Vietnam, according to company statements. In 2016, it went public raising 328 million euros.

In 2017, the company processed 68.3 million orders for a total worth of 1.3 billion euros, according to company statements, but registered a 27.6 million euros EBITDA loss. "We are still growing our German business to a scale that will give us a high EBITDA," Groen said.

Before the current deal, Takeaway.com did "not have good software for corporate customers," he said. The relatively high price it paid for 10bis, is at least partially explained by the latter's technology offering, but its financials also played a part.

In 2017, 10bis' delivery service processed 15.2 million orders worth over 140 million euros, resulting in a revenue of 13.2 million euros and an adjusted EBITDA of 5.7 million euros, according to a statement made by Takeaway.com on Saturday.

The Israeli tech sector has been suffering from a severe talent crunch for several years, with companies big and small competing to win over skilled professionals. This has made the perks and benefits offered to employees an important part of the recruitment process. As perks in Israel go, prepaid lunch cards, accepted in most restaurants in the country, play a major role, alongside gym memberships, corporate vehicles, and significant signing bonuses.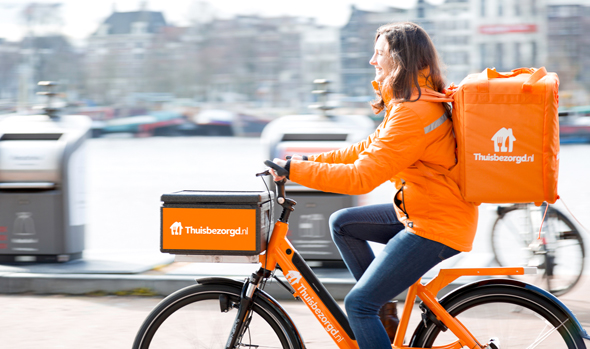 A Takeaway.com delivery woman in the Netherlands. Photo: PR

According to a 2012 report by Israel's Antitrust Authority, 90% of the local lunch card industry is controlled by two major players—10bis and Cibus Business Meals Ltd., which was acquired by Paris-listed food services company Sodexo SA for NIS 105 million (approximately $27.19 million) in 2012.

Takeaway.com's expansion strategy has long included buying out the competition in new locations and adding any new technology or service it finds of interest into its offering suite. Just in 2018, Takeaway.com acquired Swiss company Foodarena AG, and Hello Hungry PLC, operator of food delivery brands Romania's Oliviera and Bulgaria's BGmenu.

The company is only interested in the top two players in any specific location, Groen said.

Founded in 2000, 10bis currently has around 150 employees that will stay on with the company following the acquisition.