Israeli Cannabis Startup InnoCan Pharma Raises $800,000 Via Crowdfunding
InnoCan develops medication for psoriasis and muscle and joint pains. Its management team includes former senior executives at Teva and Pfizer
Israel-based InnoCan Pharma Ltd., an early stage company developing over-the-counter Cannabinoid-based drugs for psoriasis and muscle and joint pains, has raised over $800,000 (almost NIS 3 million) from over 500 investors in a crowdfunding campaign, the company announced Sunday.

For daily updates, subscribe to our newsletter by clicking here.

Founded in 2017, InnoCan's management team includes several pharma heavyweights. Among them are Chairman Ron Mayron, formerly vice president of Israel and Africa at Teva Pharmaceutical Industries Ltd.; chief financial officer Moshe Haukalio, formerly the chief financial officer of Pfizer Israel and Merck-Serono; and chief technology officer Nir Avram, who was a member of the pharmaceutical innovation team at Perrigo Company PLC. Founder Yoram Drucker previously co-founded several companies, including Nasdaq-listed stem cell therapy company Brainstorm Cell Therapeutics Inc.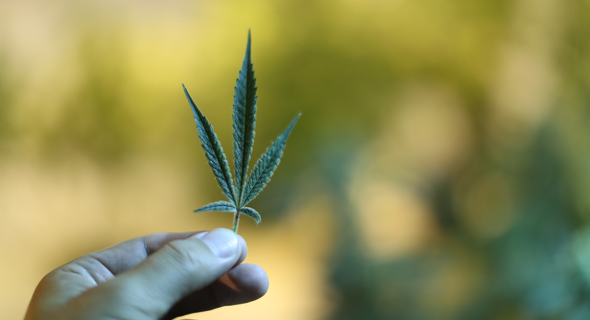 Cannabis. Photo: Bloomberg

The company crowdfunded the sum on Pipelbiz, an Israeli website that lets startups raise capital from an unlimited number of investors under softened regulatory conditions. In 2017, the Israeli Parliament passed several legal amendments with the intention of easing fixed-income debt crowdfunding for startups and small businesses. Coming into effect in January 2018, they enable companies to raise funds not just from a limited number of accredited investors. The amount an individual can invest depends on their yearly income.

On its Pipelbiz profile, InnoCan states it is currently in talks to list on the Canadian exchange. The company also states it is pursuing a regulatory approval avenue that could potentially see its treatments reach the U.S. and Canadian markets within 18-24 months.