In Tel Aviv Mayoral Race, Young Opposition Contests Well-Entrenched Veteran
Deputy mayor for the past ten years Asaf Zamir and comedian turned entrepreneur Assaf Harel are contending against former fighter pilot and mayor of Tel Aviv for the past 20 years Ron Huldai
On October 30, municipal elections will be held throughout Israel with many eyes set on Tel Aviv, the country's business and culture capital, where Ron Huldai, a former fighter pilot with a 20 year seniority as mayor, will face competition from his own deputy mayor for the past ten years Asaf Zamir and comedian turned entrepreneur Assaf Harel.

For daily updates, subscribe to our newsletter by clicking here.

Born in 1944 in Hulda, a kibbutz in central Israel, which gave his family its name, Huldai assumed office as the mayor of Tel Aviv in 1998, after a long military career and a six-year period as principal of the Herzliya Hebrew Gymnasium, a prestigious high school in the north of Tel Aviv.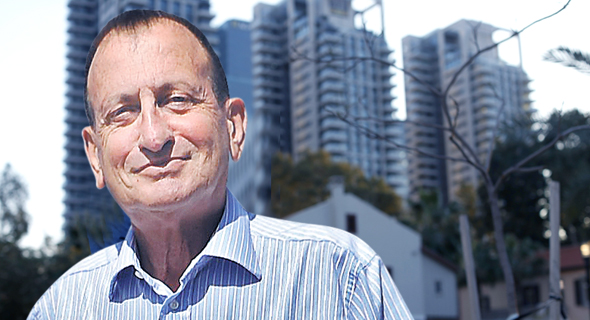 Tel Aviv's mayor Ron Huldai. Photo: Amit Sha'al

During Huldai's tenure, Tel Aviv has seen a series of wide-scale renovations including a facelift to the city's boulevards and some of its main streets. Huldai spearheaded the ambitious remodeling of the city's coastline and the construction of a single promenade complete with a bike lane connecting Tel Aviv with its neighboring coastal towns—Bat Yam in the south and Herzliya in the north—which has been a work in progress since 2010.

As part of the promenade project, in May, the city began demolishing the abandoned Tel Aviv Dolphinarium, under heavy criticism. To complete the move, the city compensated the owners of the property, responsible for its two decades of neglect, with valuable nearby real estate and building rights. The deal is currently being contested in court by local nonprofit the Movement for Quality Government in Israel. Originally founded as a marine park in 1978, the complex soon ran into financial troubles. Several attempts to revive it have since failed and the complex has been largely abandoned since a terrorist attack on a discotheque operated within the complex took the lives of 21 Israeli civilians, including 16 teens, in 2001.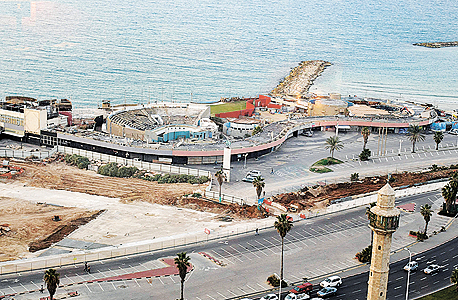 The abandoned Tel Aviv Dolphinarium. Photo: Boaz Oppenheim

Over the years, Huldai has been criticized for allegedly turning the city into a rich-only members club and mostly catering to out-of-towners and tourists. Skyrocketing living expenses, an inefficient public transportation system, and gaps in education levels, sanitary services, and cultural activity between the city's wealthy northern neighborhoods and its less fortunate southern parts—where many of the country's migrant workers and asylum seekers reside—are some issues Huldai has been taking heat for.

In Israel, municipal elections are held every five years on the same day nationwide. Huldai has steadily won all four election campaigns he took part in at a landslide, receiving between 50% and 62% of the votes. 2008 saw an exceptionally tumultuous election when Dov Khenin, a member of the Israeli Communist Party and a member of parliament on behalf of Hadash, a socialist Jewish-Arab political alliance, led a socially and environmentally-focused campaign, managing to sweep 34% of the votes. Huldai took 51% of the votes.

In July, Huldai officially announced he was running for office for the fifth time in 2018. Two months before the election, Huldai is faced with two main opponents, both under 50 and claiming it is time for him to hand over the keys.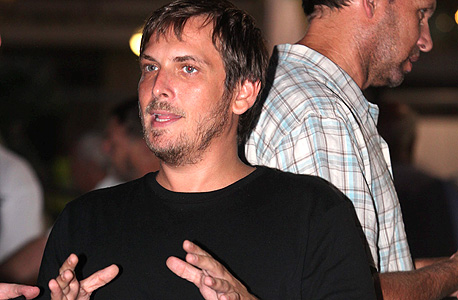 Tel Aviv mayoral candidate Asaf Zamir. Photo: Orel Cohen

Zamir, born 1980, entered municipal politics about a decade ago when he led a candidate list aiming to represent the young population of Tel Aviv. He has been at Huldai's side ever since, acting as deputy mayor. Zamir is currently in charge of education for the city and is known for his ties with the local nightlife scene. Last year, Zamir married Israeli actress and model Maya Wertheimer, the granddaughter of Israeli billionaire Stef Wertheimer.

Zamir officially announced his running for mayor last month leading an oppositional campaign against Huldai, playing the age difference card under the slogan "it's time." In a Facebook post published on Saturday, Zamir said that "the upcoming elections will determine whether we are headed for five more years of the same thing with the same answers and the same solutions or whether we are going on a new path."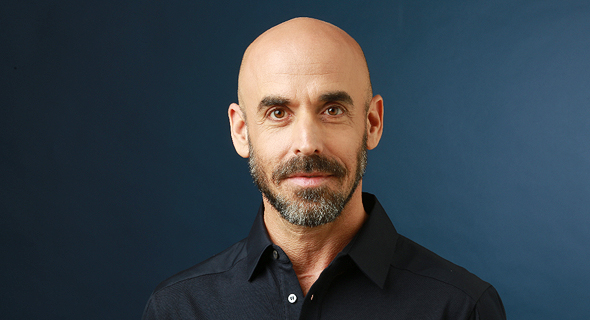 Tel Aviv mayoral candidate Assaf Harel. Photo: PR

Born in 1972, Harel is a standup comedian, television writer, and actor best known for his politically-engaged left-wing-oriented comic monologues, which gained traction through social media since early 2016. In his monologues, Harel heavily criticizes the Israeli government and its prime minister Benjamin Netanyahu.

Harel is also known as a co-creator and one of the lead actors in "Mesudarim" an Israeli television series following the story of a group of entrepreneurs who got rich by selling their startup company. Possibly inspired by the success of the show, whose adaptation rights were acquired by American media company Fox Entertainment Group and British public network Channel 4, Harel founded his own startup company in 2014. Based in Tel Aviv, Jovie App Ltd. raised $1 million to create a video editing mobile app, before going under in 2015. Harel then returned to comedy and, since 2017, has been publishing his monologue videos on Israeli newspaper Haaretz's online platforms.

Other candidates include Meital Lehavi, another deputy mayor, Natan Elnatan, a representative of ultra-orthodox (Haredi) party Shas, and Zippi Brand, a city council member. Stav Shaffir, who, at the age of 27, was the youngest member of parliament in Israel's history for the Labor party, withdrew her candidacy earlier this week.