In Market Manipulation Case, Israeli Supreme Court Ruling Goes Back to 1814
On Wednesday, Israel's Supreme Court rejected the appeal submitted by Israeli businessman Nochi Dankner and upped his jail time from two years to three
On Wednesday, Israel's Supreme Court rejected the appeal submitted by Israeli businessman Nochi Dankner sending him to three years in jail. In the first paragraph of the ruling, Judge Neal Hendel harkened back to a manipulation attempt in government bonds that occurred in England in 1814, in the midst of the Napoleonic Wars, a case which featured false rumors on Napoleon's death, costume changes, and an extended pub hop.
For daily updates, subscribe to our newsletter by clicking here.
Danker was convicted of a 2012 market manipulation in the securities of IDB Holding Corporation in December 2016. At the time IDB was Israel's largest holding group, employing thousands of people through its many subsidiaries.
According to the indictment published Wednesday, Dankner and co-defendant Itay Strum, an investment banker, conspired to artificially raise the value of IDB's stock ahead of a NIS 321 million public offering intended to cover large loans taken out by the company. The indictment states Dankner charged Strum with buying a large amount of the company's stock to reverse its falling value and make it look as though the offering was garnering wide interest. Dankner was also convicted of providing false information in the company's prospectus with the intent of misleading investors.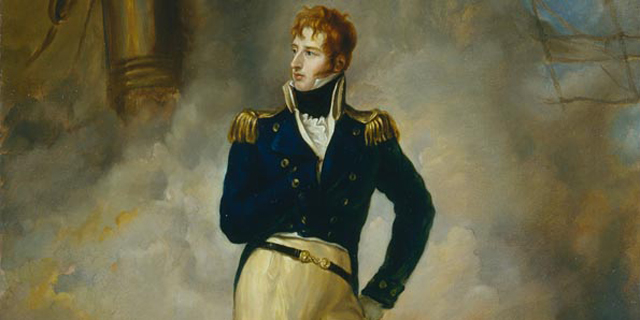 Sir Thomas Cochrane. Photo: Wikipedia, public domain

"The English court has made it clear that the distribution of false information with the intent of increasing the value of the bonds is itself the offense, regardless of the final result," Hendel wrote, adding that while the stock market has changed and grown more sophisticated since, the issue at the core remained much the same.

The English case centered around a notable member of British society at the time, Sir Thomas Cochrane, also known as Lord Cochrane, a naval officer and a hero of the Napoleonic Wars. Seven other co-conspirators were named as defendants, including Cochrane's uncle, though he was not among the six sentenced for prison nor was he fined for his involvement.

According to the trial records, the fraud was carried out on February 21, 1814, mainly by a person named Charles Random de Berenger, who up until that point was in prison for failing to pay his debts. He initially styled himself as a Lieutenant Colonel and an aid for Cochrane, who had just arrived from the continent bearing great news—the allied forces had obtained a final victory, and Napoleon was killed in battle.

After asking the news to be relayed by telegraph from Dover, where he "docked," to the Admiralty, he went on to London, stopping many times along the way in inns and pubs to announce the news. In London, according to several witnesses, he met with Cochrane in his house, before changing into a French officer uniform and joining several other similarly-dressed personnel to loudly proclaim the win across the city.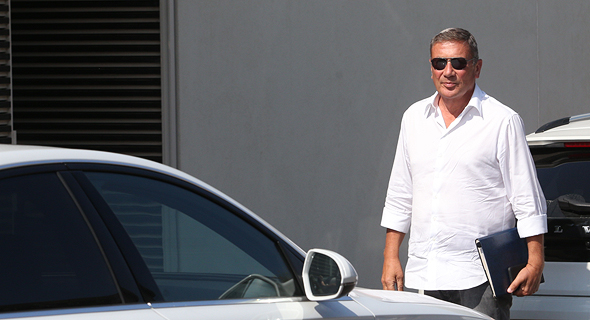 Israeli businessman Nochi Dankner. Photo: Orel Cohen

Government bonds spiked. Cochrane, his uncle, and two other men, Richard Gathorne Butt and John Peter Holloway, immediately all sold a great number of their bonds, to great profit, according to the court documents. The bonds then returned to their previous rates when the news was rebuffed. Berenger disappeared, only be apprehended several days later with a handful of bank notes that could be connected to Cochrane.

After a four-month court process, Cochrane, Berenger, Butt, and Holloway were sentenced to 12 months of prison. Cochrane and Butt were fined 1,000 pounds each, while Holloway was fined 500. According to the court transcripts Cochrane sold £139,000 worth of bonds, Butt sold almost £400,000 worth of bonds, and Holloway sold £54,000 worth of bonds.

Berenger, Butt, and Cochrane were also sentenced for one hour in the pillory—a constraining device formerly used for public punishment and humiliation, also known as stocks—though in the case of Cochrane the punishment was canceled as he was quite popular and there was worry of public backlash. Cochrane continued to maintain his innocence, and though he was initially stripped of his rank and order he was later pardoned by the crown and reinstated.

Hendel incorrectly states that the conspirators were sentenced to one daily hour of pillory throughout the 12 months and that Berenger was fined 1,000 pounds as well.

Dankner made a public name for himself in 2003 when he led a group of investors to acquire the control in IDB. Many more deals followed, initially profitable though financed mostly by debt, giving him a golden status of sorts in public consciousness and turning him into one of Israel's forefront businessmen and a local celebrity. His philanthropic activity even led former president Shimon Peres to give him a social consciousness award.

In a comment to the press, Dankner expressed his disappointment and surprise with the ruling, stating that he is relying on his family, friends and his love for Israel "at this difficult time."

Dankner and Strum will begin serving their sentences on October 2.