Yandex Music Officially Launches in Israel
The music streaming service will compete locally with Spotify and Apple Music by offering over 40 million songs
Moscow-based Yandex NV officially launched its music streaming service Yandex Music in Israel. Users who join during the first month will pay NIS 9.90 a month (around $2.7), while users who join later will pay NIS 9.90 for the first month before the subscription is upped to a monthly NIS 19.90 ($5.5).
For daily updates, subscribe to our newsletter by clicking here.
Yandex will have to compete locally with Spotify and Apple Music.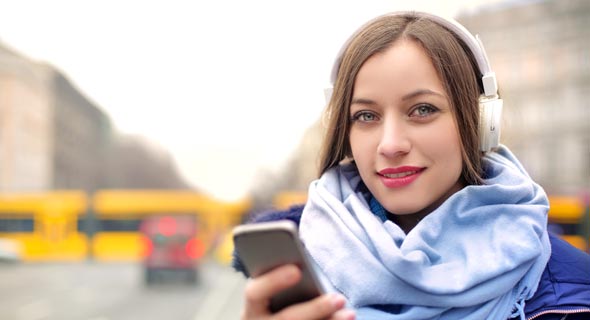 Listening to music (illustration). Photo: Shutterstock

Yandex launched its music service eight years ago, and today it is offered in Russia, Belarus, Kazakhstan, and Armenia. It offers over 40 million songs, by both international and Russian artists. In Israel, the company will also offer songs by local artists.

In a September interview with Calcalist, Kostya Kilimnik, the head of Y-Data, a one-year AI training program offered by Yandex in Israel, said the country is a good fit for the service as it has a large Russian-speaking population. According to Israel's Central Bureau of Statistics, in 2015 Israel had around 750,000 residents who were born in the former Soviet Union, but many second-generation Israelis of Russian origin also speak the language.

In September, Calcalist reported that Yandex is looking to roll out its taxi booking service in Israel.