Sweetwood Ventures Raises $40 Million Fund
The new fund will manage investments in Israel-focused venture capital funds as well as invest directly in Israeli growth stage startups
Sweetwood Ventures, the venture capital arm of SweetWood Capital Ltd., has launched a new venture capital fund of funds with initial commitments of about $40 million. Sweetwood Ventures first announced the new fund on its website in September. The new fund will manage investments in Israel-focused venture capital funds as well as invest directly in Israeli growth stage startups, Sweetwood Ventures said.

For daily updates, subscribe to our newsletter by clicking here.

Sweetwood Ventures is a Luxembourg-incorporated, $75 million-target fund of funds, focused on Israeli venture capital and serving primarily European investors. The new fund was launched in partnership with Belgian investment bank Degroof Petercam, which has $60 billion of assets under management, Sweetwood said.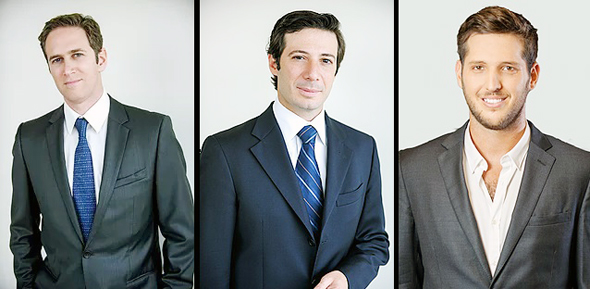 Sweetwood Ventures co-founders Manuel Sussholz, Samuel Cohen Solal and Amit Kurz. Photo: Jonathan Bloom
"Although the U.S. has historically been the principal source of capital for Israeli startups and venture capital funds, European investors are increasingly acting as a strong alternative source of capital" Manuel Sussholz, co-founder and managing partner of Sweetwood Ventures, said in a statement.
Founded in 2011 and based in Tel Aviv, Sweetwood Capital is managed by Sussholz, Samuel Cohen Solal, and Amit Kurz.