Breaking
Israeli Defense Contractor IAI Signs $777 Million Contract With State-Owned BEL in India
Alongside the extensive arms trade, diplomatic relations between the two countries have been warming up over the last few years after long years of stable but distant relations
Israel-based government-owned defense contractor Israel Aerospace Industries Ltd. (IAI) announced Wednesday it was awarded an $777 million contract with Indian state-owned company Bharat Electronics Limited (BEL). IAI will be supplying seven ships of the Indian Navy with long-range surface to air defense missiles and missile defense systems. BEL will be the main manufacturer for the project.
For daily updates, subscribe to our newsletter by clicking here.
Wholly-owned by the Israeli government, IAI is Israel's largest aerospace and defense company. The company develops, manufactures and supplies defense systems including anti-missile, aerial systems, and intelligence and cybersecurity systems.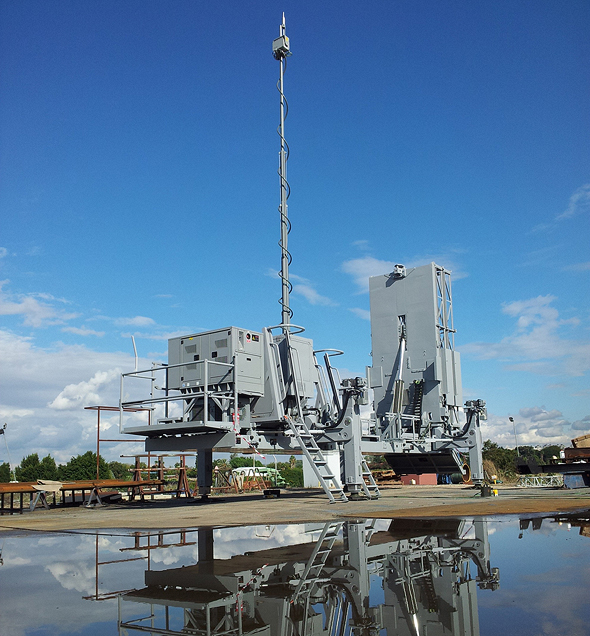 Barak 8. Photo: IAI
Israel is the third largest arms supplier to India, according to the 2017 arms transfer report by the Stockholm International Peace Research Institute. Between 2013 and 2017, India accounted for 49% of Israel's arms export, according to the report. IAI has been raking in much of the business with more than $2 billion in total deals amounting to nearly 22% of Israel's overall $9.2 billion arms exports in 2017.
Alongside the extensive arms trade, diplomatic relations between the two countries have been warming up over the last few years after long years of stable but distant relations. In July 2017, Indian Prime Minister Narendra Modi became the first Indian head to visit Israel, with Israeli Prime Minister Benjamin Netanyahu reciprocating with a state visit in January. Both were accompanied by business delegations looking to further intensify trade and both visits resulted in a series of collaboration treaties signed for various fields.
Used by the navies of both India and Israel, the marine version of the Barak 8 surface-to-air missile system was developed by IAI in collaboration with the Israeli and Indian governments, navies, and defense contractors in both countries. The system is also in use by several other clients, an IAI spokeswoman said in a Wednesday interview with Calcalist. She declined to identify these additional customers.
Including this deal, the sales of the Barak-8 over the last several years totaled over $6 billion, according to the company's statement. In April 2017, IAI signed a $1.6 billion (NIS 5.83 billion) contract to sell the medium range surface to air defense missile system to the Indian army, in what was the company's largest single defense contract at the time, the company spokeswoman said. In May 2017, the Indian Navy signed a $630 million contract with IAI to supply the naval version of the Barak 8 to four Indian Navy ships.