KLA-Tencor's $3.4 Billion Orbotech Acquisition Stuck in China
After getting the nod from regulators in the Korea, Israel, the U.S., Taiwan, and Japan, the companies announced Monday the deal is still pending approval in China
The acquisition of Nasdaq-listed Orbotech Ltd. by Nasdaq-listed semiconductor company KLA-Tencor Corporation is still under regulatory review in China, the companies announced Monday. The companies hope the deal, first announced in March, will go through in 2019, they said.

For daily updates, subscribe to our newsletter by clicking here.

The announcement sent KLA-Tencor's stock down by 5.19% by Monday's market close, and Orbotech's down by 5.32%, adding to the stock devaluation the Israeli company has been experiencing since the beginning of the month.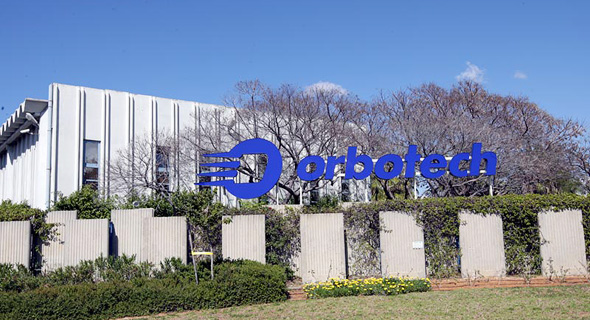 Orbotech, Israel. Photo: Tal Shachar

Korea, Israel, the U.S., Taiwan, and Japan, where the companies also operate, have already approved the deal. The U.S.-China trade war initiated earlier this year by U.S. President Donald Trump's decision to levy tariffs on billions-worth of Chinese goods has raised concerns about China blocking U.S.-related deals. The $44 billion acquisition of Dutch chipmaker NXP Semiconductors NV by U.S. chipmaker Qualcomm Inc., in progress since late 2016, has already fallen victim to Chinese regulators, with the companies walking away from the deal in July after the deadline for the deal has expired before approval was received.

KLA-Tencor agreed in March to pay $69 per share for Israel-based Orbotech, a manufacturer of processing, inspection, and repair systems for electronic manufacturing, according to a company valuation of $3.4 billion, at the time a 17% premium on market price. Orbotech's current market capitalization stands at $2.52 billion. KLA-Tencor estimated in March the deal will close by the end of 2018, with CEO Rick Wallace reiterating the expected closing date during the company's earning call in October.

KLA-Tencor's latest presentation to investors, published on December 4, referred to the pending acquisition but did not repeat the timeline or provide a new one, starting Orbotech's current slip on the exchange and bringing an end to a two-week uptrend.