Analysis
China Success Jeopardizes Orbotech's Sale
Orbotech's footprint in China is now proving to be a hurdle as the company attempts to close its most important deal ever—its own sale to U.S.-based semiconductor company KLA-Tencor Corporation
For over 20 years now, Israeli chip manufacturing equipment maker Orbotech Ltd. has been making inroads in China. The latter now accounts for around 30% of Orbotech revenues and over 20% of its employees. But Orbotech's footprint in the country is now proving to be a hurdle to the most important deal it can close—its own sale to U.S.-based semiconductor company KLA-Tencor Corporation.

For daily updates, subscribe to our newsletter by clicking here.

After getting the nod from regulators in Korea, Israel, the U.S., Taiwan, and Japan, Orbotech's pending $3.4 billion acquisition is still unclosed, uncertainty driving the company's stock down.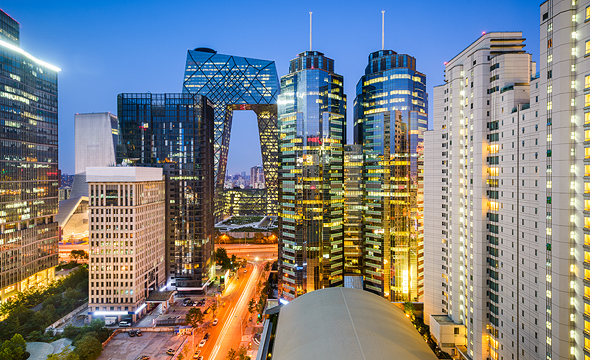 Beijing. Photo: Shutterstock

On Monday, Nasdaq-listed KLA-Tencor and Orbotech announced the deal is still being reviewed in China, and will hopefully be completed at some point in 2019. Both stocks slid as a result.

Orbotech has a working relationship with many of China's electronic industry pioneers. Its processing, inspection, and repair systems cover the entire value chain of electronic manufacturing, in three sectors: printed circuit boards (PCB), flat panel display (FPD), and SPTS— advanced wafer processing solutions for semiconductor and microelectronics manufacturing.

As part of the deal's review process, the Chinese regulator has presented KLA-Tencor and Orbotech with numerous requests for information, Sergey Vastchenok, managing director at Oppenheimer & Co. investment house, told Calcalist in an interview Tuesday citing representatives of both companies.

Introduced in 2015, China's Made in China 2025 national strategic initiative puts the country's chip manufacturing industry front and center. China's government announced its intention to spend billions on related infrastructure in the upcoming years, with the intention of strengthening local chip production as well as acquiring technology from outside of China.

CFIUS, the Committee on Foreign Investment in the United States, has stepped up its scrutiny in recent years when it comes to Chinese investors and would-be acquirers, leading interested parties to turn to markets outside the U.S.

Since U.S. President Donald Trump's March decision to levy tariffs on billions-worth of Chinese goods, one deal may have already fallen prey to China's countermeasures. Qualcomm and NXP Semiconductors nixed a $44 billion merger after failing to obtain Chinese approval as the deal's deadline wooshed by in July.

On Wednesday, Orbotech announced it has bought out its partner in Israel-based joined fab subsidiary Frontline P.C.B. Solutions Ltd. Orbotech will pay in total $100 million to $120 million for the remaining 50%, depending on future product revenues.