Copaxone Profit will Continue to Fall, But Teva is Set to Double Down on Biosimilars
Speaking at J.P. Morgan's Healthcare Conference on Monday, CEO Kåre Schultz said he expects the U.S. generic market to stabilize in 2019
Teva Pharmaceutical Industries Ltd. will continue to see its profits from multiple sclerosis drug Copaxone diminish, according to CEO Kåre Schultz. Responsible for a fifth of Teva's revenues in 2016 and over $40 billion in sales since 1996, Teva's Copaxone revenues have been falling ever since generic competitors entered the European market in late 2016 and the U.S. market in late 2017. The trend is expected to continue in the first quarter of 2019, Shultz said speaking at a healthcare event hosted by J.P. Morgan in San Francisco Monday. The U.S. generic drug front is expected to stabilize this year, Schultz said.

For daily updates, subscribe to our newsletter by clicking here.

Despite streamlining its portfolio over the past year, Teva is still one of the world's largest generics manufacturers, and the downward pricing pressure has hit the company's profit margins hard.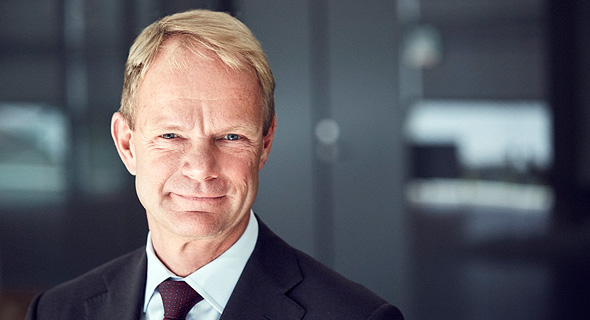 Teva CEO Kåre Schultz. Photo: PR

Teva's debt stood at $27.6 billion as of the third quarter of 2018, a substantial reduction from the company's original $35 billion debt it picked up to finance its 2016 acquisition of Allergan's generic business Actavis. The company's stock has taken a blow since its $70 August 2015 peak, and investor hype, seen briefly following Schultz' appointment in late 2017, has since cooled down, bringing the stock to orbit around $20.

The company's reorganization plan, announced in December 2017, is progressing well, Schultz said. The plan includes facility divestment and shutdowns, and a 25% global workforce cut by the end of 2019, the majority of which has already taken place. Teva does not intend any more major asset divestments, Schultz said, nor major acquisitions. Teva's CEO also referred to Teva's March 2018 bond issuance—$4.5 billion worth of junk bonds—which he said is giving the company more breathing space.

In terms of the company's portfolio—streamlined as part of Teva's restructuring—Teva has cut much of its non-profitable products and managed to make others profitable, Schultz said. He reiterated a December 2017 statement saying the company intends to double down on complex generics, specifically referring to biosimilars—generic versions of drugs that are almost identical to the original drugs manufactured from biological sources.

Teva reported revenues of $4.5 billion for the third quarter of 2018, down from $4.7 billion in the second quarter of the year. The company reported revenues of $5.6 billion for the same period in 2017. GAAP gross profit for the third quarter of 2018 was $2.021 billion, a 24% decrease year-over-year. The company also stated it reduced its spend base by $1.8 billion in the first nine months of 2018.