2018 Saw a Drop in the Number of Israeli Tech Companies Acquired
Three of the four largest deals included in the list aggregated by IVC and Meitar for 2018 concern publicly traded companies, one involves an Israeli subsidiary of an American corporation that was sold as part of a larger deal, and two of the buyers were hedge funds
The Israeli tech industry saw 103 exists in 2018 for a total sum of $12.63 billion, according to a new report published by Tel Aviv-based market research firm IVC Research Center Ltd. and Israel-based law firm Meitar Liquornik Geva Leshem Tal. The aggregated sum of exits calculated by the firms is lower than the aggregated sum of Israeli tech exits in 2017, a record year for the local industry that saw Intel buy automotive chipmaker Mobileye for $15.3 billion. The sum presented in the report for 2018 is higher than the aggregated worth of the Israeli tech exits in each of the preceding years, 2016, 2015, and 2014.

For daily updates, subscribe to our newsletter by clicking here.

Three of the four largest deals included in the list aggregated by IVC and Meitar for 2018 concern publicly traded companies, and one involves an Israeli subsidiary of an American corporation that was sold as part of a larger deal.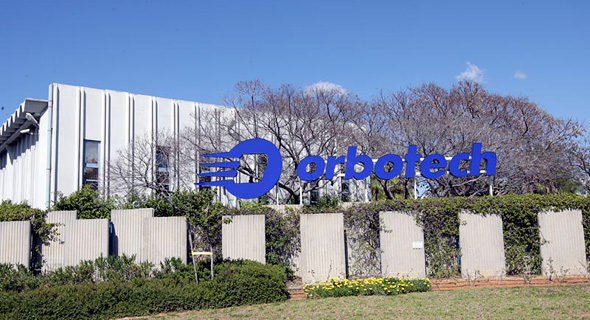 Orbotech's facilities in Israel. Photo: Tal Shachar

These deals include a prospective $3.4 billion acquisition of Israel-based Orbotech Ltd. by Nasdaq-listed semiconductor company KLA-Tencor Corporation, still pending regulatory approvals in China; a $2.1 billion acquisition of information security company Imperva Inc. by technology investment firm Thoma Bravo LLC, completed in January 2019; the $1.34 billion acquisition of Mazor Robotics Ltd. by Medtronic PLC, announced in August and completed in December; and an acquisition of Jerusalem-based NDS Group and other Cisco video assets by private equity firm Permira Holdings Inc., completed in October. Calcalist reported in May the latter deal was worth $1 billion.

In July, Salesforce.com Inc. announced an agreement to acquire Israel-based marketing analytics company Datorama Ltd. Calcalist reported the deal was worth over $800 million, making it the largest acquisition of a venture-backed Israeli startup in 2018.

According to a December review by PitchBook's Sean Lightbown, 2018 is "on track to record a fourth consecutive drop in both volume and value of completed deals" in Europe.