Israeli Blockchain Entrepreneur Moshe Hogeg Says He Was Victim to a Digital Coin Sting
Hogeg wrote on Facebook that a "large sum" was stolen from him on Monday when he attempted to buy GRIN coins in an over-the-counter (OTC) transaction
Israeli blockchain entrepreneur Moshe Hogeg says he fell victim to a digital coin sting. On Tuesday, Hogeg published a post to the Facebook group Israeli Bitcoin Community warning members of a sting involving the newly-minted open-source GRIN digital coin.

For daily updates, subscribe to our newsletter by clicking here.

Hogeg wrote that a "large sum" was stolen from him on Monday when he attempted to buy GRIN coins in an over-the-counter (OTC) transaction. "Both the seller and the trustee were in on the sting," Hogeg said. "My conclusion is trust no one," he said, adding a recommendation to avoid OTC transactions and opt for regulated exchanges.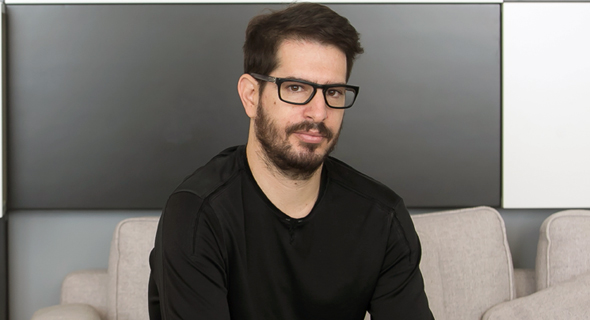 Moshe Hogeg. Photo: Orel Cohen

"Personally I am a man of faith," Hogeg wrote. "(God) has decided to taketh and perhaps tomorrow he would decide to giveth, and the value of Bitcoin will go up."

Mined using a technology known as mimblewimble, GRIN started is a community open-source project.

Hogeg is the co-founder of cryptocurrency smartphone company Sirin Labs. He is also the chairman of LeadCoin, a blockchain-based decentralized lead-sharing network. Both companies issued tokens—Sirin raising $157.8 million in December 2017 via a coin called SNR and LeadCoin raising $50 million in the beginning of 2018. Both tokens had been hit hard by the downturn in the crypto market: SNR lost 99.02% of its peak value, crashing from almost $3.5 in January 2018 to its current $0.034, while LeadCoin fell from a peak of $0.19 to $0.00017.

In June 2018, Calcalist reported that Hogeg bought $19 million worth of real estate in Israel, paying partly in bitcoin.