Israel's Richest Woman Commits to Foodtech Investments, Israel
Israeli billionaire Shari Arison has sold two of her companies for a total of over $300 million in the past month, leaving her with just one soon-to-be-sold Israeli business
Israeli billionaire Shari Arison has divested all her Israeli assets but one, a 16% stake in Israeli bank Hapoalim she is still working to sell. Bank Hapoalim and another Israeli company that was part of her assets are under police investigations in Israel and the U.S. In a Monday interview with Calcalist, Arison said the decision to part with her past holdings has to do with a wish to focus on domains with "an added value for people and the environment," including foodtech.

For daily updates, subscribe to our newsletter by clicking here.

The asset sales are not a part of a strategy to discard all Israeli businesses, she said.

"I love Israel and I'm staying," she said.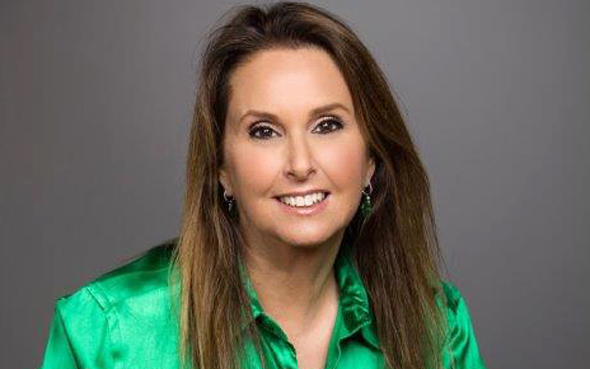 Shari Arison, Israel's richest woman. Photo: PR

Arison, 61, is the owner of Arison Group, a part holding company part philanthropic entity. She is the daughter of Israeli-born Ted Arison, co-founder of shipping line company Norwegian Cruise Lines, and founder of NYSE-listed leisure traveling company Carnival Cruise Line.

Over the past few years, Arison has sold most of her stake in Carnival Cruise, she said Monday, remaining with a few percentages that are not part of the controlling stake. A filing submitted by the cruise to the U.S. Securities and Exchange Commission in March 2018 stated that "some members of the Arison family and various trusts established for their benefit beneficially own approximately 28.0% of our common stock or approximately 20.9% of the total voting power of Carnival Corporation & PLC."

On Monday, London-headquartered private equity firm Bridgepoint Advisers Ltd. announced it signed a deal with Arison Holdings Ltd. to acquire the latter's water infrastructure subsidiary Miya Water Holdings Ltd. for around $260 million. Earlier this month, Arison sold Salt of the Earth Ltd., responsible for about 80% of all salt sold in Israel, to Israel-based private equity firm Fortissimo Capital for NIS 170 million (approximately $46.2 million). The deal represented a steep cut to Arison's original selling price, which stood at NIS 300 million.

In June 2018 Arison sold the controlling stake (47%) in Shikun and Binui (The Housing & Construction Holding Company Ltd.), one of Israel's largest construction and infrastructure companies, to Israeli businessman Naty Saidoff for $306 million (NIS 1.1 billion), a 13% discount on the company's stock at the time. The company reported revenues of $1.45 billion (NIS 5.375 billion) and a net income of $53 million (NIS 197 million) for 2017.

In September 2018, Arison announced she has received approval to sell her 20% stake in one of Israel's largest banks, Hapoalim. After selling 4.3% in December for NIS 1.43 billion, Arison is still looking to sell the remaining 15.8%, which constitute her only remaining Israeli business.

Bank Hapoalim has been under investigation by the U.S. Department of Justice since 2011, for allegedly helping American clients evade taxes. Shikun and Binui has been under investigation by Israeli police since 2018 for suspicions of bribes paid to government officials in Kenya with regard to construction projects in the country, and falsification of business records.

Food production needs to change, Arison explained her commitment to the domain. According to market research company Pitchbook, $5.85 billion were invested globally in foodtech startups in 2018, up from $3.3 billion in 2017. Around 300 startups active in the domain operate in Israel, according to Tel Aviv- based non-profit organization and database Start-Up Nation Central.