Ridesharing Company Via Drives Straight Out of Compton
The new pilot enables individuals to route shared vehicles to and from three Metro stations– Compton (Artesia), El Monte and North Hollywood
New York-headquartered ridesharing company Via Transportation Inc. is launching a pilot program with the Los Angeles County Metropolitan Transportation Authority (Metro), the company announced Monday.

For daily updates, subscribe to our newsletter by clicking here.

The new pilot enables individuals to route shared vehicles to and from three Metro stations– Compton (Artesia), El Monte and North Hollywood, using the Via app or a phone line for users without a smartphone. All trips must either start or end at one of the specified Metro stations. Via's algorithm enables multiple passengers to share a single vehicle by directing passengers to a nearby corner or a virtual bus stop.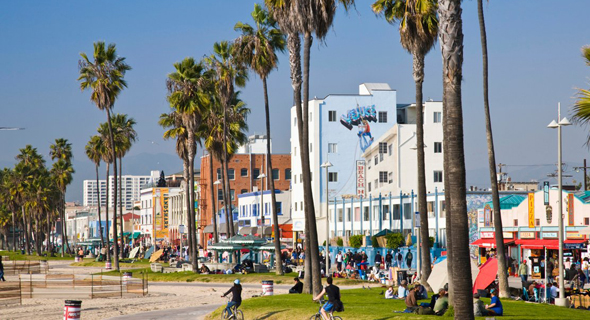 Los Angeles. Photo: Getty Images

The year-long pilot between Via and Metro is valued at $2.5 million, which is funded in part by a $1.35 million grant from the Federal Transit Administration, according to the company's statement.

A standard trip costs just $1.75 for riders with a transit access card, and for individuals on Metro's low-income fare subsidy program, the ride will be free. Riders with additional mobility needs will be able to request an accessible vehicle.

Founded in 2012 by Israel-born entrepreneurs Daniel Ramot and Oren Shoval, Via has raised just over $386 million to date, according to Pitchbook data. The company operates in 32 cities spanning 11 countries, applying different sorts of operations in different locations.